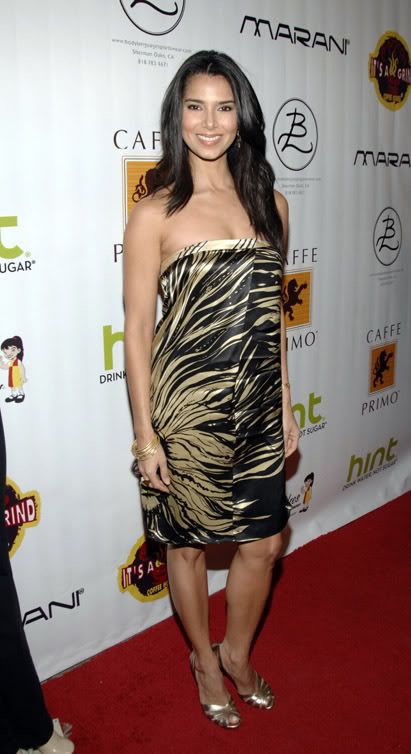 Brother and Sister's Eric Winter (f. Rex, Days of Our Lives) and finance Roselyn Sanchez (f. Pilar, As the World Turns) who stars in Without A Trace were on the red carpet for the "Body Language Sportswear" launch earlier this week. This of course provides us a great opportunity to play another edition of "Love It or Hate It".

Do you Love or Hate what Roselyn Sanchez is wearing?
Eric Winter and Roselyn Sanchez @ Body Language Sportswear Launch
Hate it! (70%, 64 Votes)
Love it! (30%, 27 Votes)
Total Voters: 91
Loading ...