On the Stands: Gloria Sells Magazines
By Luke Kerr on March 28, 2008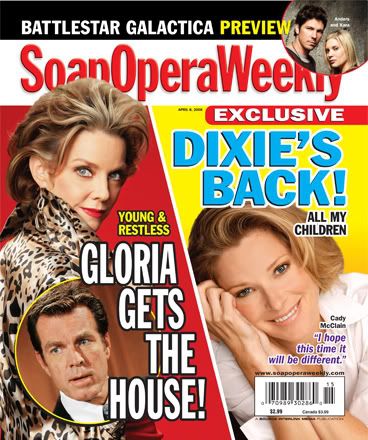 Forget marketing cosmetics, the
Young & Restless'
Gloria can really sell soap magazines. I went back and looked. Gloria has been pictured or mentioned on at least five covers of Soap Opera Weekly, Soap Opera Digest and CBS Soaps In Depth combined, since the beginning of the year.
This week's issue of Soap Opera Weekly also has an exclusive interview Cady McClain which should be an interesting read considering Cady's returning to All My Children as a ghost.
P.s. Can someone explain the connection between Battlestar Galactica and soaps?