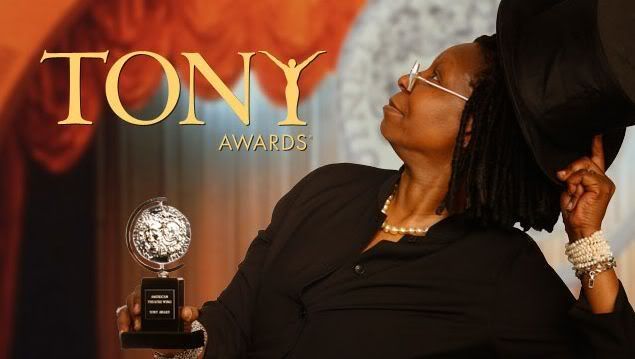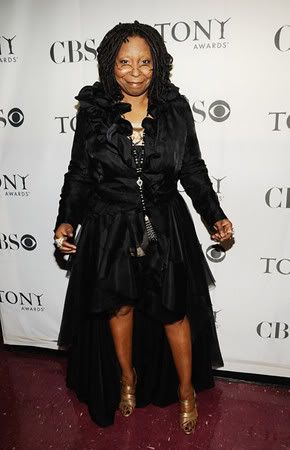 The View's
Whoopi Goldberg dusted off her award show hosting abilities and took a stab at hosting the
62nd Annual Tony Awards
last night. Apparently not even Broadway's biggest night could help Whoopi with her less than stellar fashion sense. What do you think of her red carpet gown?
Oh and while you're at it. If you watched last night's Tony's how would you grade Whoopi's hosting? Daytime Confidential's Danielle gave her a B+.

Love it or hate it?
Whoopi Hosts "62nd Annual Tony Awards"
Hate it! (47%, 60 Votes)
Love it! (53%, 69 Votes)
Total Voters: 129
Loading ...