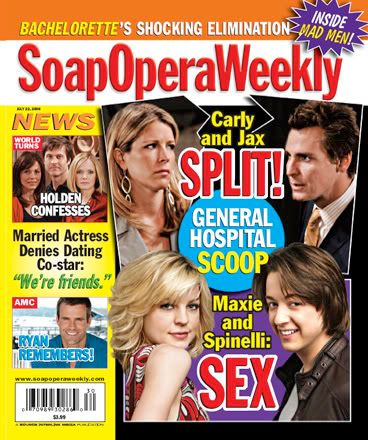 For those of you that are dying to have some questions answered by CBS daytime honchos the wait is over. Senior VP of CBS Daytime Barbara Bloom, speaks with
Soap Opera Weekly
that's currently on newstands, about the goings on with her network's soaps.
As a treat for fans, I'll give you a taste of what she had to say about The Young and The Restless.
When asked if the CBS daytime giant was going to ever bring up how Victor (Eric Braeden) could have possibly gotten Sabrina (Raya Meddine) knocked up even though he's had a gone, "under the knife," so to speak she says that the writers "are working on it."
Hmm… Keep in mind this is the same person that brought some of the things we saw onscreen when the now defunct Port Charles was on air.