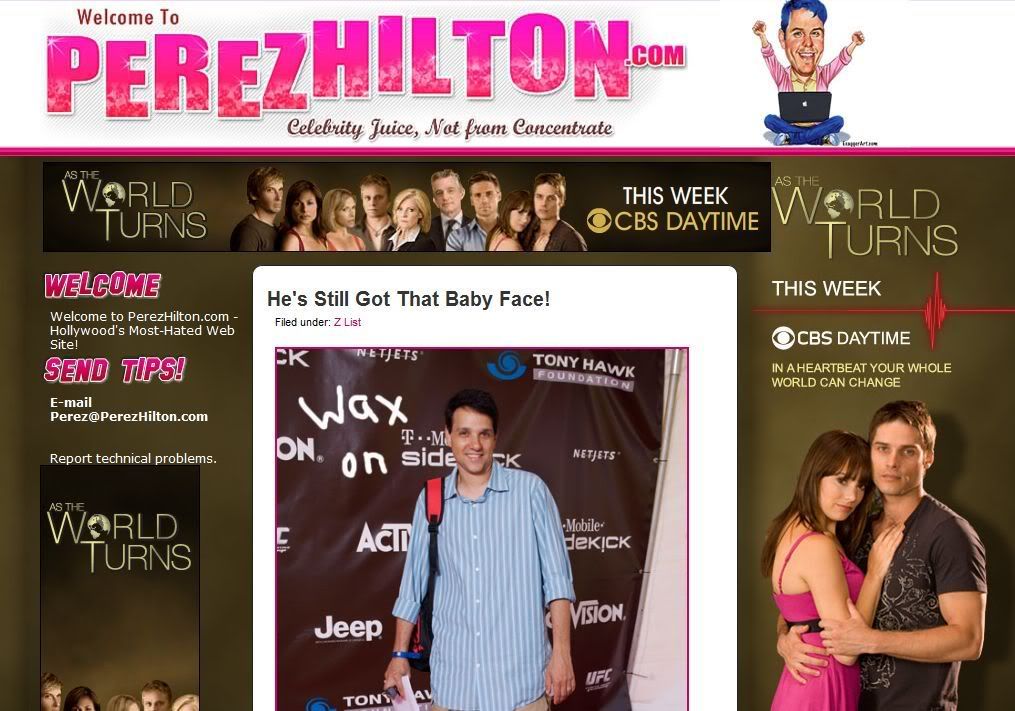 Perez Hilton just lathered his website up with As the World Turns. The self described "queen of all media" has full page advertising for As the World Turns running on it's websites. Could this twist in advertising give As the World Turns a much need boost in the ratings or will Hilton's legions of readers tune it out? We'll have to wait and see until next week.
One this is curious though. Luke and Noah are nowhere to be seen in the ads. Perez has made more posts about Luke and Noah than probably any other "mainstream" blogger other than AfterElton and it seems a bit weird that As the World Turns wouldn't try to cater to that coverage.

Thanks to MarkDutchViewer for the tip!