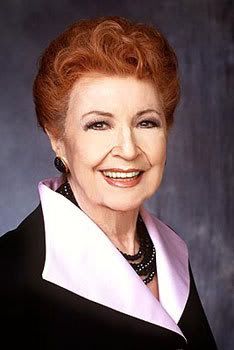 Is Eileen Herlie's Myrtle Fargate being killed off All My Children? According to Nelson Branco's latest Suds Report "Myrtle may also be a victim" of upcoming tornado storyline.

What do you think of this?
Myrtle Fargate to be killed off?
I'm ok with it. We hardly see Myrtle. (9%, 50 Votes)
The only way this is ok is if the actress chose to leave. (46%, 259 Votes)
This is outrageous! (45%, 251 Votes)
Total Voters: 560
Loading ...