Guiding Light's Extreme Makeover
By Luke Kerr on August 11, 2008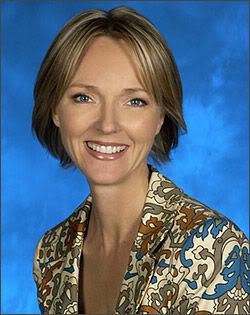 Guiding Light's Ellen Wheeler has a new feature at New York Magazine in which the connection between reailty programming and soaps is described as "closer cousins than most people realize".
In many respects the article has a lot of the same stuff we've seen in other articles about Guiding Light's format change except this time we get a bit more of a glimpse into how it has affected the industry. We knew that The Bold and the Beautiful's Susan Flannery had dropped by the set but check this out.

A little over five months later, viewership is still hovering below last year's average of 2.6 million. And yet the industry is taking note. Producers from other networks have been dropping in at the new digs to check out Wheeler's revamp, suggesting that even if her changes haven't paid off yet, there's a feeling they will. "Let's put it this way: I don't think they're making social calls," she says.
"Producers from other networks have been dropping in?" Granted we've seen the other shows add more of the "reality" styled format to each show but it's a little bit scarry to actually read it in a mainstream feature article.
Here is the other thing about the article I found interesting because I am a newer viewer of Guiding Light and just started watching after much of the following had already started to take place. As long time Guiding Light fans what are your thoughts on this?
When Wheeler started as executive producer in 2004, she wasted no time ejecting the supernatural plot twists and B-stories (one of which featured a mobster and a fiendish royal family on the mythical island of San Cristobel) and planted the show firmly back in the Midwest. This is not to say that the family tree (and yes, in the great tradition of soaps, many of Springfield's residents are connected by one family tree) is not mind-bogglingly Byzantine. "It's like trying to learn all the kings and queens of England," concedes Wheeler, who continues to champion such soap standards as split second marriages, overlong pauses, and characters who dramatically recite their text messages as they compose them.
Read the entire piece at New York Magazine.