On The Newsstands
By Jillian Bowe on August 04, 2008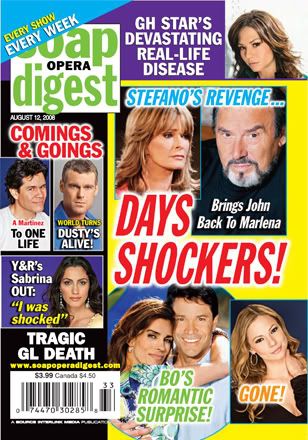 On newsstands former
The Young and the Restless,
star
Raya Meddine
speaks out about getting her pink slip during a climatic storyline. In tomorrow's
Soap Opera Digest
, the Lebanese beauty states, "
Yes, I was shocked,"
about being axed from the number one daytime drama.
Meddine also gives a peak at what's to come on Y&R and, why it was her last stint as a daytime actress.