Daytime Confidential's Top 10 Most Improved of 2008
By Daytime Confidential on December 19, 2008
No. 10: Lawrence St. Victor -
Guiding Light
Lawrence St. Victor's portrayal of the one-dimensional Remy Boudreau wasn't worth noticing before 2008. Remy was just an angry cop who carried a torch for the late Tammy Winslow (Stephanie Gatschet). On the rare occasions that Remy wasn't angry the writers chose to have him stand around silent and shirtless as eye candy.
Fortunately for St. Victor, 2008 was the year Guiding Light provided Remy with storylines that allowed him the chance to do more than take off his shirt or end up on a bathroom floor in nothing but boxer briefs. This past year Remy became involved with Ava (Michelle Ray Smith), who found out she was pregnant with his child. When Max died after childbirth, St. Victor gave a moving and emotional performance. Now with a new love interest for Remy, the quirky Christina (Karla Mosley) whom he married on a drunken impulse, St. Victor is clearly more relaxed and seems much more comfortable in his skin as an actor.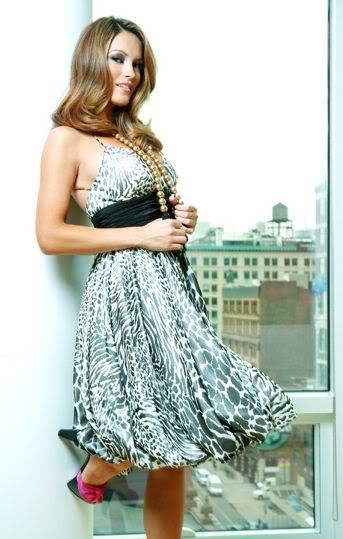 No. 9: Chrishell Stause -
All My Children
Chrishell Stause has basically played the role of cheerleader for the rest of the canvas in storyline-after-storyline since joining All My Children as Amanda Dillon in 2005. On the rare occasions that saw Kate Collins returned as Amanda's mother, Janet "From Another Planet" Dillon, Stause was allowed to step up out of the shadows of overused front burner actresses and give a meaningful performance. Without Janet, the writers never seemed to know how to write for Amanda or Chrishell until this year.
In 2008 Amanda and Stause were finally given a wider variety of storylines, that didn't rely solely on Kate Collins' status on the show, and both the character and the actress who portrays her flourished. As Amanda and Jake, Stause and Pine Valley newcomer Ricky Paull Goldin had chemistry so fiery it left fans scorched by the afterglow.
Unfortunately, ABC daytime was so hell-bent on trying to force fans to "Gush" over Goldin and Beth Ehlers the way they had on Guiding Light, that Stause and Goldin's promising storyline was scrapped. Amanda also took the lead at Fusion in 2008 as Greenlee (Rebecca Budig) and Kendall (Alicia Minshew) proved just how short their attention spans really were, giving the capable young actress some much-deserved time in the spotlight. Amanda is once again being paired with Jacob Young's JR Chandler, thanks to the manipulations of Vincent Irizarry's David Hayward as 2008 draws to a close. We can't wait to see more of Stause mixing it up onscreen with these two dirty, sexy schemers in 2009.