Quote of the Day: "Up Yours Bradley"
By Luke Kerr on December 03, 2008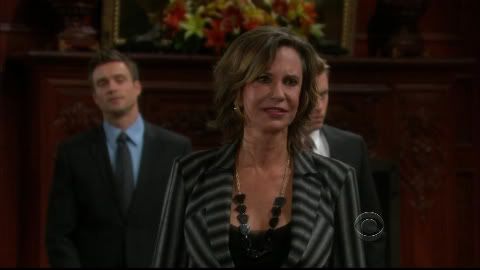 Jill (
Jess Walton
) wasn't putting up with any of Brad's (
Don Diamont
) harrassing today and came up with what I'd say is my favorite quote of the day. "Up Yours Bradley!"
What is your favorite quote from the soaps today?