Weekend Movie Preview: I Have a Secret, Yes, There's a Mouse
By Craig Peters on December 17, 2008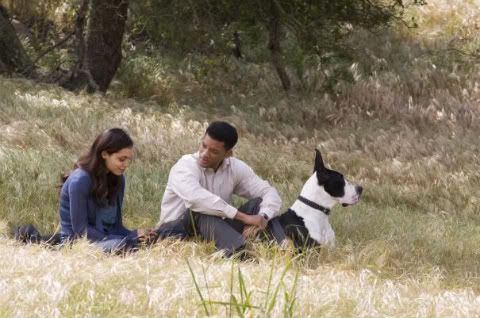 Good news! An old friend is back, there,s a mouse in the house and a comedy superstar ventures once again into drama. The big box office hopes in wide release this week are:
Yes Man
with funny man Jim Carrey in the title role,
The Tales of Despereaux
starring a tiny little mouse with enormous ears and
Seven Pounds
with
Will Smith
as a man desperately trying to help others. I have more hope for this week than last as Carrey and Smith generally turn in good performances and Despereaux looks to be visually stunning if not a child charmer.
Seven Pounds: Will Smith stars in his newest attempt at pulling in heavy at the box office. Unfortunately, from what I've seen in the previews, Smith looks somber and uninteresting and the film looks to be depressing. I certainly don't see a reason to hurry to the theater, you might want to wait till you see the post release comments. I hesitate to recommend the film for the above reasons and even the tagline that pops up everywhere seems uninspired and trite, "a man with a mysterious secret helps seven strangers."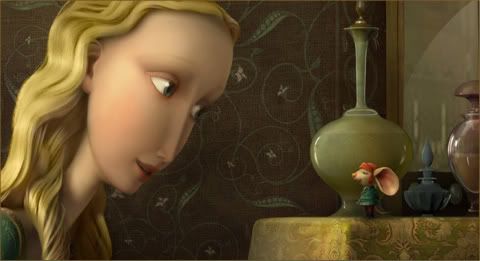 The Tales of Despereaux
: Expect the film to be visual stunning but according to those in the know, little more than fluff. I was hoping for more in the film for its cast reads like a dream team with voicing by such incredible talents as
Matthew Broderick
,
Emma Watson
,
Dustin Hoffman
,
Kevin Kline
,
Frank Langella
,
William H. Macy
,
Stanley Tucci
and
Tracey Ullman
. I'm reserving judgment pending actually seeing the film but it should be a good film for children and hopefully the pre-release talk is wrong.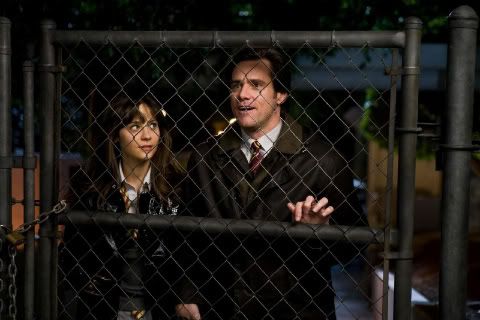 Yes Man
: Jim Carrey finally heads back to his roots in physical comedy as Carl Allen, a man so negative that he never says yes to anything, a good premise for a film, if perhaps a little overdone. With
Zooey Deschanel
, one of my personal favorites, this looks to be a film worth seeing but from the movie buzz may not be particularly noteworthy. Carrey looks to do all the things you expect: bungee jumping, sex with unusual people (also one of my favorites) and various other acts of Carrey craziness. So look forward to some fun physical comedy, but don't expect too much.