Daytime Confidential's Female Entertainers of 2008
By Daytime Confidential on January 05, 2009
No. 10: Kirsten Storms -
General Hospital
Not only is Kirsten Storms one of the best actresses in daytime, she's also one half of the genre's most enjoyable duos. It takes someone special to keep up with Bradford Anderson (Spinelli)'s wild energy and Storms definitely has what it takes. Maxie is the girl you love to hate, but at the same time can't help but root for, and that's all due to Storms' incredible skills. In the hands of a lesser actress, Maxie could have come off as a vapid, shrill mean girl, but Storms manages with every scene to give this character tremendous heart. They've thrown everything at Maxie, from killing off her sister and moral compass Georgie (Lindze Letherman), to the death of one boyfriend after another, to becoming Spinelli's very own mini mob moll, yet Storms delivers each time with the ease of a seasoned vet. Whether or not the Emmys make it to the airwaves in 2009, the name Kirsten Storms better be on the ballot.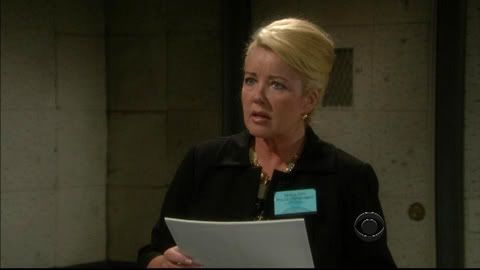 No. 9: Melody Thomas Scott - The Young and the Restless

We already named
Melody Thomas Scott
our
Most Improved Actor of 2008
, but that qualification alone doesn't do this woman justice. In 2008 she didn't just improve, she broke out. We have never been more impressed with Thomas Scott than we have this past year. As Nikki Newman battled to save the man she's always loved from himself, fell off the wagon, finally found a sense of dignity and independence and even embarked on a less toxic (re: one that doesn't involve Victor) path to love again with teenage sweetheart Paul Williams (
Doug Davidson
), an actress we long thought of as merely a successful hair model became so much more. Welcome to the ballgame Mrs. Scott, we can't wait to see what you do in 2009.