Daytime Confidential Top 20, January 2009
By Daytime Confidential on February 19, 2009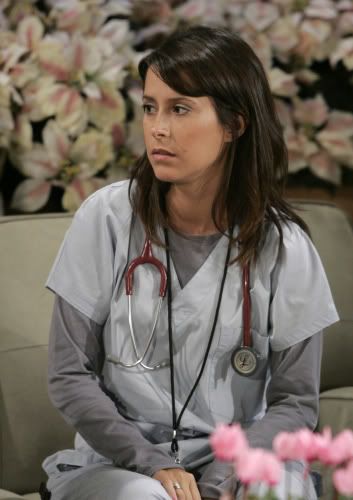 Welcome to the first Daytime Confidential Top 20 of 2009. Each month we publish a ranking of daytime's current and past actors, journalists and personalities based on DaytimeConfidential.com user interest and clicks.
At the end of each year we publish the Daytime Confidential Hot 100 based on user interest and clicks for the entire year. The DC Top 20 is a monthly gauge of user interest.
Unlike 2008's DC Top 20 lists, which were based on usage between the 15th of each month, in 2009 each DC Top 20 will be based on actual calender months.
No. 20: Kimberly McCullough - General Hospital
Kimberly McCullough fell off the final Daytime Confidential Top 20 ranking of 2008 to No. 23, but this month she's crawled her way back up onto the list at No. 20.
Hot 100 Rank: No. 15
No. 19: Victoria Rowell - The Young and the Restless

Two time Daytime Confidential Top 20 No. 1 star
Victoria Rowell
dropped seven spots from the final DC Top 20 of 2008 to No. 19 on this month's list.
Hot 100 Rank: No. 2