Hey Days fans, welcome to a sad and somber week in Salem – yes my friends, this week marks the (third, fourth?) death of Count Antony DiMera. Is it really Tony? Will this turn out to be Andre in disguise, 12 months down the track? Another doppelganger we don't know about? Who knows. But it's Thaao Penghlis' last week on screen for awhile (and Leann Hunley's too) and so in a mark of respect to both Thaao and Leann, can I just offer a small thanks for the memories. I'll never forget the creepy clown in Sami's hospital room *shivers*.  So what else is in store this week? EJ agrees to call off the wedding to Nicole (whoo hoo!), Will introduces Grace to Mia (will she have the same emotional attachment that Sami did with Sydney?) and poor Bo asks brother Roman to stay away from his Fancy Face. All this and more, this week on the Preview from Denial Island (March 30 - April 3).




Tony: Tony dies, I'm sorry to be so blunt about it but so it is. Before he goes though, he tries to tell EJ the truth about Sydney; unfortunately the note reads more like a cryptic clue, leaving EJ (and the EJami fanbase) frustrated. Anyhoo, Stefano is ropable after he learns the questionable circumstances leading up to Tony's death. He confronts Nicole, who wisely plays Mum. It doesn't stop Stefano though, he knows something happened. Watch out Nicole and Philip. Anna's not too pleased either. She gives Stefano a grand old slap before exiting Salem forever, Tony's ashes in her arms. Aww… it's so sad…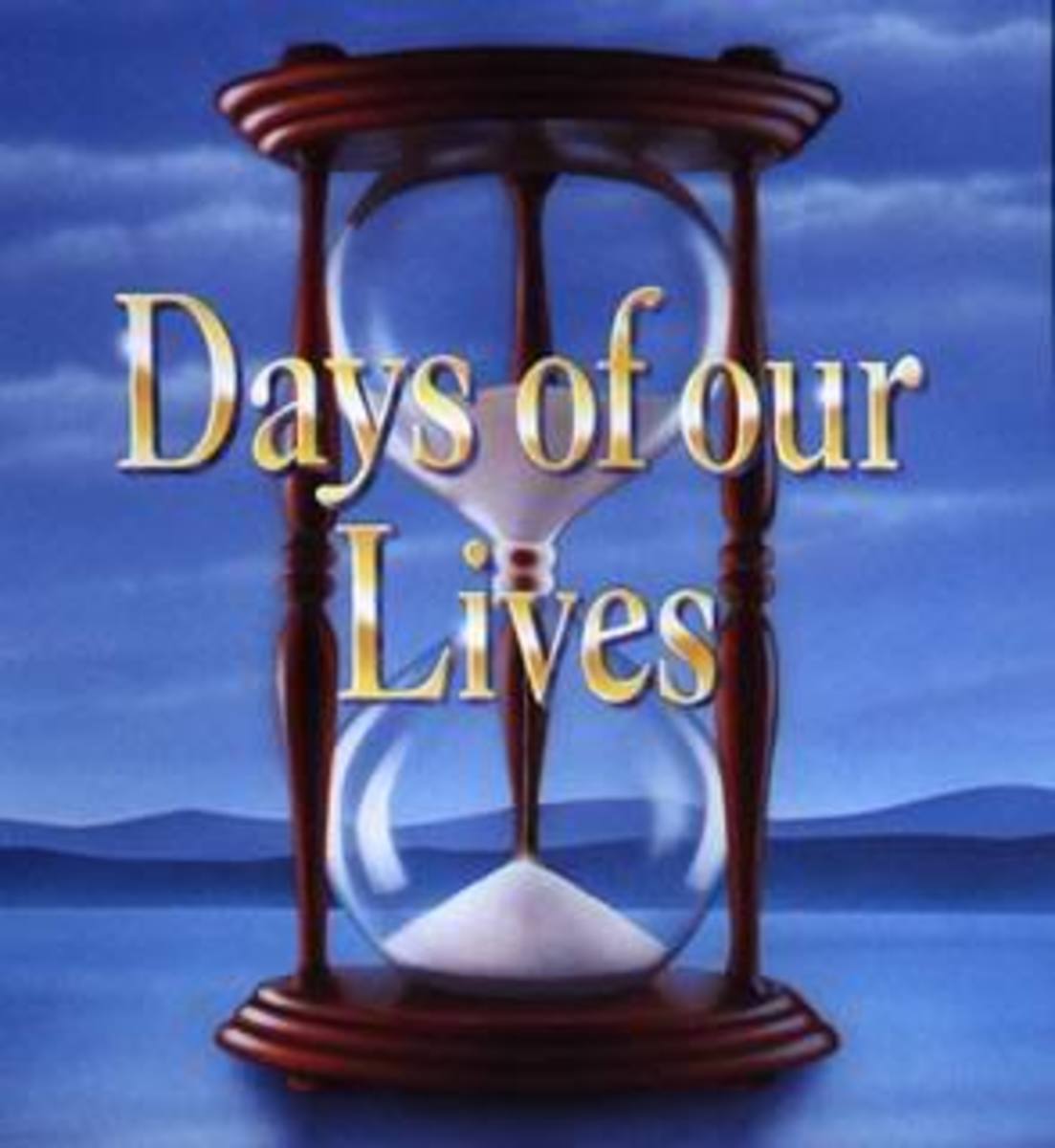 Philip: He's not in good shape either. Everyone wants to know what happened on the pier, with big brother Bo first in line with the questions. Luckily Daddy K is there, wisely advising Philly K to shut the heck up! Anyone else loving Victor these days? I know he's turning into a cranky old dude, but gee he has some funny one-liners! Back to Philip, Momma Bear Kate rushes to the hospital after learning from Daniel that Philip was there. Hot on her heels are Stephanie and Melanie, I am so enjoying that triangle. Not.
Nicole/EJ: Nicole seizes her opportunity and tries to keep Tony quiet about Sydney's parentage. She almost gets her wish but for that pesky note Tony manages to scratch out before all his monitors go haywire with the Code Blue. Nicole then makes an interesting decision – she tells the truth about Tony's accident, that is was just an accident. Unfortunately for Nicole this gets Stefano offside; and not just Stefano, but fiancé EJ as well.  He scares the crap out of Nicole when he agrees to call off/postpone their wedding – but is it out of respect for Tony or because he's having second thoughts (please let it be second thoughts! Calling Samantha Brady!).
Kate/Chloe/Lucas: This is the triangle that just keeps giving. Is Chloe preggers? Well, that's the question even she would like answered. Of course it's more soapy for her to have a WTD storyline, I mean, Lucas doesn't even remember about Daniel yet! But he does know about the pregnancy test – Kate sees Chloe with it and runs to her wittle boy Wucas to spill the beans. Wait on, doesn't Kate want Chloe dead?  Why tell her son the potentially good news?  Well yeah, but best heap the emotional torture on her daughter-in-law as much as possible now – it's all part of the plan; Chloe, bless, has no idea. When Kate offers her a job to be a Talk Show Host (yes, you read that right), Chloe accepts. Oh Chloe, a lesson in public humiliation, coming right up.  Ah yes, the preggers question – well, test #2 says negative, but hands up who thinks a pregnancy test in Salem is ever accurate?
Sami/Rafe/Roman/Will/Mia: While Lucas may be blind over his new wife's indiscretions, he's not so much with Sami. He confronts her over who Grace really is, but will he accept her answer? Sami introduces baby Grace to more of Salem – Pop Roman and Will's new bestie Mia. This is after Will cracks it at Sami for adopting Grace in the first place. I think I'll leave that one alone. For all the Safe fans, your couple shares some nice moments after Grace's christening; enjoy those while they last.
In Other, Shorter Storylines:
Kate tries to forge Daniel's signature. How hard is it to forge a doctor's signature? Everyone knows they have terrible handwriting! Surely some sort of scribble would work?
The Bope/Roman triangle. Read my intro paragraph. It hurts to elaborate further. Someone pass me the brain bleach.
Coming Up Next Week (April 6 – 10):
Melanie has a new job (that photographic memory has to come in handy at some point)
EJ and Sami have an intimate moment, which Nicole interrupts (I swear Dena hates me)
More on the DiMera vs Kiriakis war - Stefano's revenge!
That's it for this week. As always, leave me a comment with your thoughts, or come join us in the TFO Days forum.
Brooke's All Important Disclaimer:  I'm still trying to be positive peeps, but it's hard going.  However, I am looking forward to the EJami scenes next week!