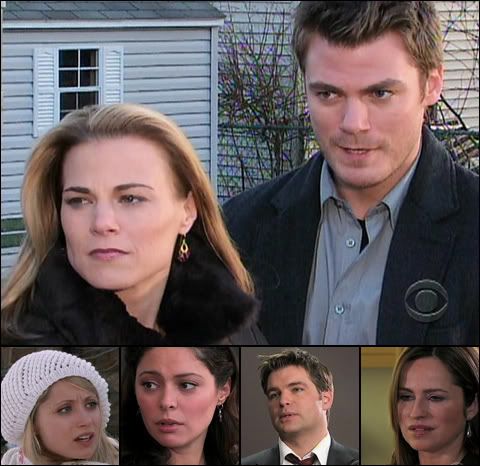 This just in
: Sources have come forward saying ABC Daytime President
Brian Frons
is gearing up to make offers to several of
Guiding Light
's top stars. While none of this has been confirmed officially by the network, here's who we hear has Frons salivating:
Daniel Cosgrove as a possible recast for Joey Buchanan on One Life to Live.
Gina Tognoni to reprise the role of Kelly Cramer on OLTL.
Crystal Chappell and Jessica Leccia for parts on All My Children.
Jeff Branson for several roles on General Hospital, complete with an attractive moving bonus should the actor decide to sign with the show.
Reportedly ABC also wants Marcy Rylan for a role on ANY of the ABC soaps!


One source says Frons is having offers sent out to the agents of the aforementioned stars this week, and that many of GL's top names are being offered contracts sans audition! Now y'all know how this works. We break something, i.e. the ABC pay cuts, or Natalia Livingston's return to GH, and the mags run to the network— who deny, deny, deny— then it all comes out in the wash when say Agnes Nixon blabs to Ad Age or SOAPnet.com later confirms Livingston's return engagement. Let the denying begin…