GL's Reva Gives Birth and Zimmer's Take On Things
By Jillian Bowe on March 25, 2009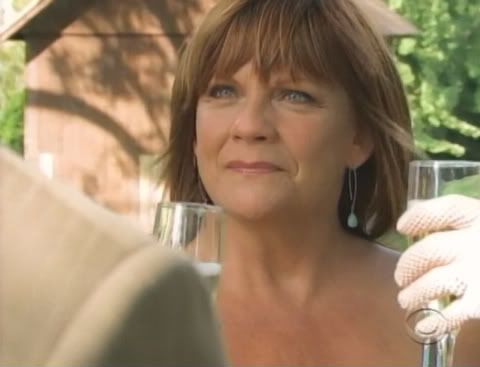 Guiding Light
firecracker
Kim Zimmer
chatted with
TV Guide Magazine's
Michael Logan
about Reva's pregnancy. The outspoken star spilled her take on the situation. When asked about the birth Zimmer stated,
I get to the set and they have this nice, comfy hospital bed all ready for me," Zimmer reports. I said 'I'm not giving birth in that! Go find me a birthing bed with stirrups. I need stirrups!' The crew looked at me like I had three heads, but you know me — I can't do anything half-assed. So get ready 'cause it's all right there, baby. This birth will be in your face!
Zimmer's take on the pregnancy in general,

There's so much grey area in the story that didn't get told, I'd like to have seen more humor, like why the hell is a lady in her 50s getting knocked up? We had one scene with one stranger [expressing surprise]. It would have been interesting to see Reva try to get through a day without somebody whispering behind her back…because it is unusual. But maybe because anything's possible with Reva — she was cloned for Christ's sake! – the pregnancy was easily accepted.
Now GL fans, as well as listeners and readers of the blog, all know how things are in Peapack. After reading this interview, I am hyped to see this play out.
For more on Zimmer's explanation of why Reva's not onscreen as much and for an update on her status at GL, visit tvguidemagazine.com.