General Hospital Spoilers!
By Regan Cellura on April 02, 2009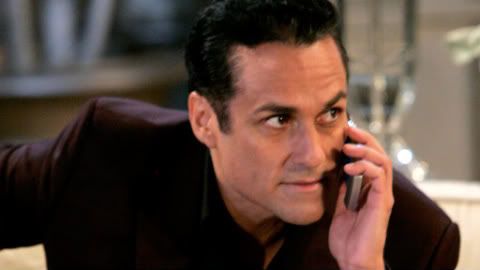 Here's the Scoop! 04.02.09
Claudia may want to get knocked up but does the most fertile man in Port Charles want another child? Michael's shooting has finally got Sonny on the right track… he has enough children. Really, he doesn't want to bring another child into his world after what happened to Michael. Will Claudia succeed in becoming pregnant with yet another Corinthos child? Claudia will try her damndest so cover your eyes kids, lots of ClauSon sex coming.
Carly is not happy that Claudia has been visiting her son. You're not happy now Carly? Wait till you find out she's the reason your kid has a bullet in his head. Carly tells Claudia to stay away from her son and Sonny questions why his wife has been visiting. Claudia comes up with a story that has a little truth to it and that's all Sonny needs to hear.
Does Jerry spill to Carly? The supposed to be dead Jacks brother makes a call to Jax and gets Carly instead. When a couple tries to get their marriage back on track, they're honest with one another, right? Well Jerry assumes that as well and thinks Carly knows what Jerry disclosed to Jax on that DVD.
Olivia vs. Claudia… Stay away from my husband! Claudia isn't too happy about Olivia and Sonny's obvious connection and tells her to back off. Too bad Olivia already has what Claudia is desperately trying to get, a Corinthos child. Oh yeah and Olivia knows what Claudia is hiding. What's to stop her from spilling the beans?
Who finally reveals the truth about Claudia? It LOOKS like Ric gets the honors of playing a DVD for his brother. Ric always has a plan to either destroy his brother or get his brother to bring him into the fold. What will showing the DVD to Sonny do for Ric? Will it blow up in his face? SPOILERS say Ric tells Sonny and Jason that Claudia was the person working with Devlin and that he has the DVD to prove it. Too bad for Ric… the DVD has been messed with and Claudia is in the clear.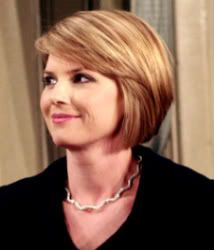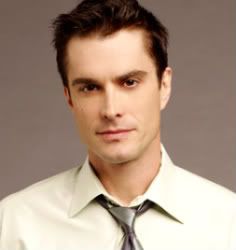 Speaking of Ric…
What's up with
Rick Hearst
's status with the show? Some are reporting that both he and
Megan Ward
have been dropped to recurring status. Others say they've been let go while another claims Hearst MAY have taken some cuts.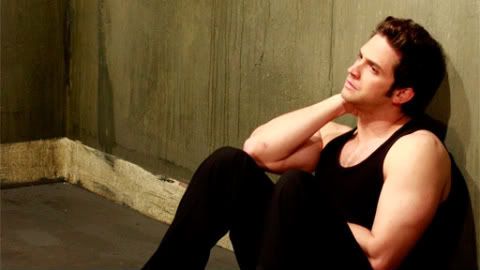 Is another actor vacating their role on GH?
There have been plenty of RUMBLES lately that
Brandon Barash
(Johnny Z.) will be gone by this summer. Remember that drop that only one Zaccharra would be left? At that time, the story was SUPPOSED to be that Johnny was really Trevor's son, making him a Lansing. That story was dropped and now with the Dante story still hanging in casting limbo RUMOR has it there's just not enough room in that age bracket. In the meantime, we SHOULD see more mob Johnny than grease monkey Johnny and don't forget, the JoLu break-up is on the horizon. Originally it was RUMORED that the mob is what brings JoLu to an end but Johnny will admit to having the hots for Maxie. It LOOKS like Johnny chooses to use his attraction to Maxie instead of telling Lulu the real secret he's been keeping; his role in Michael's shooting.
Who else is breaking up? Spixie! Can they really break-up a couple that never really got a chance… oh wait never mind. Maxie's devious plots finally catch up with her and it looks like Spinelli has had enough. He'll be spending time with another lady… Sam.






Will Sam McCall finally get that daddy storyline? There are RUMBLINGS that a former flame of Alexis's will be coming to town and he MAY be Sam's father. Now, I'm not a Sam fan but if TPTB insist on Sam being a leading lady this is the type of storyline she should have. When will this all unfold? IF they go this route, it was SUPPOSED to actually kick off this spring with Alexis and a touch of Sam. Kelly Monaco is only available one to two days a week to allow her time for her Vegas show so her part of it MAY not come until summer. There is a possibility that Monaco's run in Vegas could be extended which COULD throw a wrench in the plans. The role also needs to be cast and RUMOR has it that ABCDaytime MAY want a bigger name to play opposite Nancy Lee Grahn.
Will Michael hate his parents? RUMORS have been suggesting this for a while now and I'm all on board if the Quartermaines are involved. The RUMORS say even Jason gets the cold shoulder. Look for Michael to be homeward bound in May.
RANDOM and CRAZY RUMORS… Who's getting shot? With Claudia in the clear (for now) Jason and Sonny try to find Devlin's partner in crime. Will someone catch a bullet that wasn't meant for them? Lulu wants Matt to take Johnny's poster boy role at Crimson. Matt wants to take Maxie on a real date. Will Kate snatch up Matt's free services over Johnny's pay me to play? Lulu has a date with Ethan. Robin wants Elizabeth to back off but Patrick keeps asking for help. Even more Kelly Lee? Carly and Claudia are RUMORED to run into one another at the OB/GYN. Claudia puts on a show of not wanting to get pregnant and Carly gets some bad news about her chances of giving Jax a child.

So the ratings suck and as you can tell it doesn't look like much is changing in terms of story. There is GOSSIP that those above Fronsie's head are taking notice and stepping in. Not soon enough I say! These stories are repetitive and boring. Someone needs to step in and make some serious changes to this show.