Will The CW Turn The Game Into an Hour-Long Dramedy?
By Jamey Giddens on April 06, 2009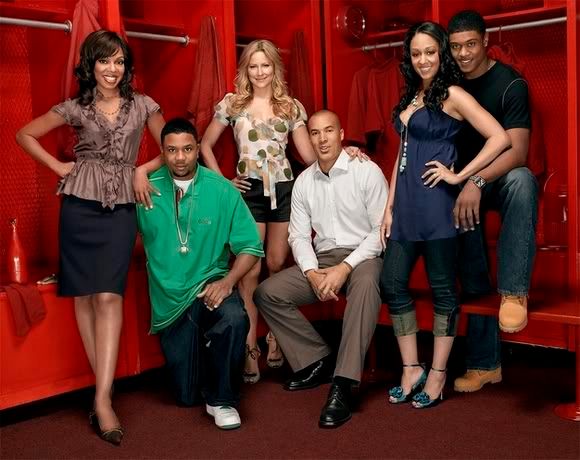 Perhaps
Mara Brock Akil
's sitcom
The Game
will survive The CW's blackout by morphing into an hour-long dramedy? According to
The Hollywood Reporter
, Akil is pitching a revamped version of the already sudsy three-year-old comedy this week. An hour-long update of
The Game
, sans laugh track, sounds hot. Besides, greenlighting this project is the very least The CW could do after unceremoniously cancelling
The Game
's long-running parent show
Girlfriends
. I am so tired of these netlets using "urban" shows to stay afloat during their early years, then booting them all to the curb as soon as they have a string of copy cat teen soaps
.
Our girl Natasha over at
theybf.com
first reported The CW planned to cancel
The Game
as well as
Chris Rock
's critically acclaimed autobiographical sitcom
Everybody Loves Chris
.