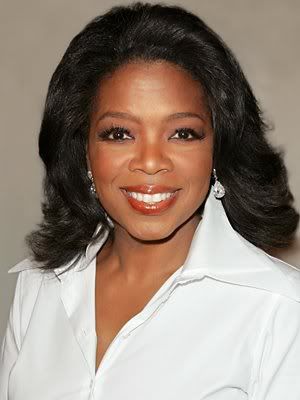 Tell O' Colonel, let my chicken go!
Poor
Oprah Winfrey
, my girl can't win one for losing PR-wise. First the beef producers tried to ruin her, then that
James
Frey
made up that book and called it a memoir, now
this
. Oprah has ruffled the feathers of chicken lovers, by promising them free Kentucky Fried Grilled Chicken, via coupons on her website. The catch is, managers at KFC chains across the country are refusing to honor the coupons! Angry customers, hoping to grub on some bird, staged 1960′s-style sit-ins today in several states (Okay people, it's really not that serious!). Just who do these managers think they are? They better ask Hermes! You don't mess with
The Mighty O
! By the time she's finished, no soccer mom in the country will ever so much as order a piece of dark meat with slaw from the Colonel AGAIN! Somewhere
Gayle King
is cowering in the corner in fear.