Cane and Lily's wedding on The Young and the Restless was the biggest wedding Genoa City's seen since, well, Katherine and Murphy's wedding. Katherine and Murphy's wedding was the biggest wedding since, well, Billy and Chloe's wedding.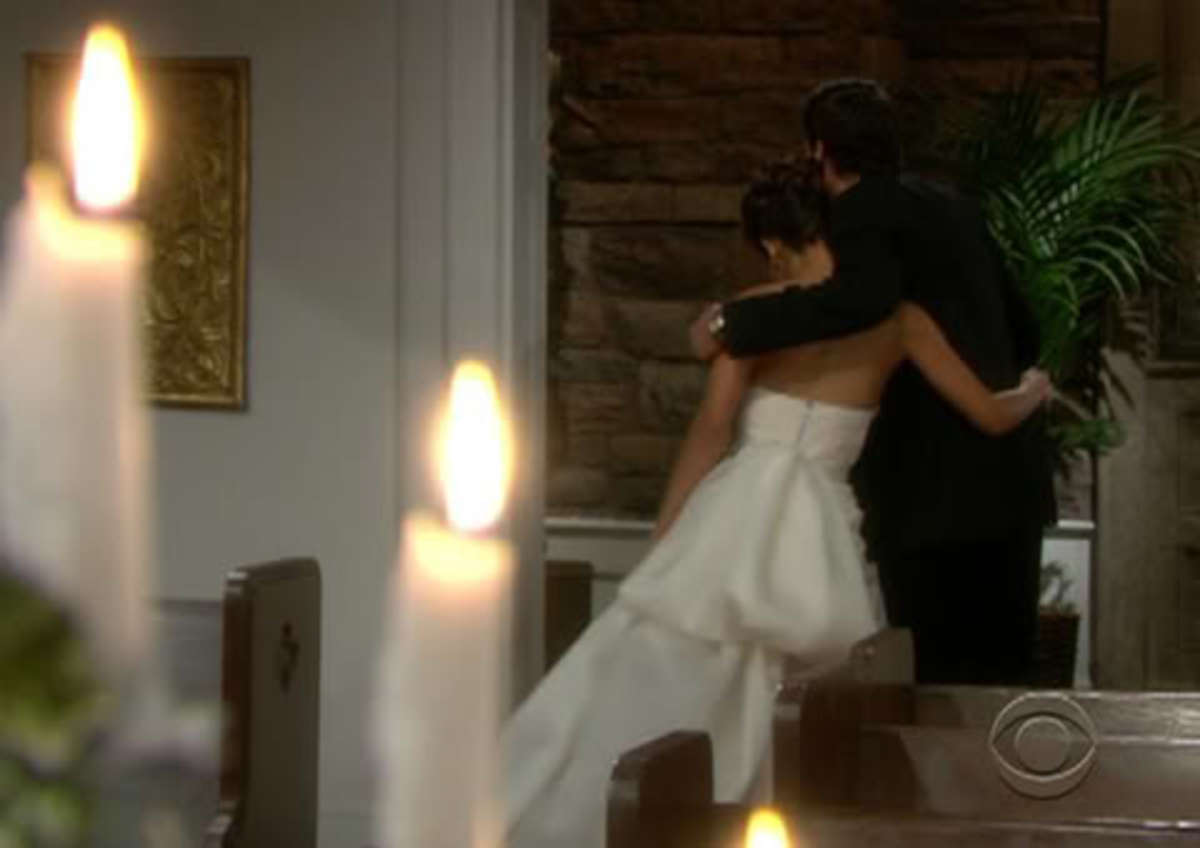 In all seriousness, I was actually impressed with today's wedding. Everyone knows I'm not a fan of the couple, but if I were I'm sure I'd be ecstatic. Christel Khalil looked amazing. Daniel Goddard looked dapper. Cane and Lily's vows were written and delivered in a manner that made the cynic in me believe them to be heart felt. I even felt a tad of sympathy for Lily, knowing she's going to find out eventually  that her husband is hiding something from her.
Today's wedding didn't have a cake fight or Jill Abbott strung up in a closet, but it did seem terribly appropriate for the couple in question. I'd give it a solid B.
What grade do you give Cane and Lily's wedding?