Did Cady McClain's Return Prevent a Mary Beth Evans Redux on ATWT?
By Jamey Giddens on May 18, 2009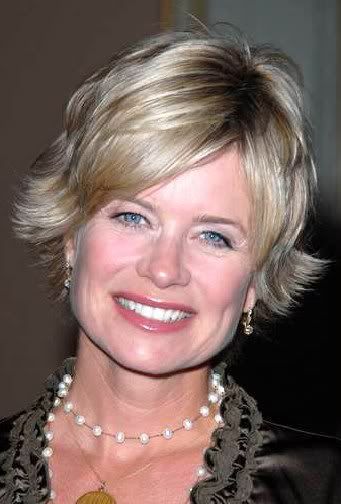 Sorry Sierra fans, according to
TV Guide Canada
's
Nelson Branco
,
As The World Turns
opted to bring back
Cady McClain
as Rosanna Cabot, instead of Craig's other ex-wife Sierra Esteban (
Mary Beth Evans
). Dang, it had to be either or? Are things really that bad budget-wise in Oakdale? Wait. Scratch that. Silly question. Here's a thought, maybe ATWT can stop bringing on 17 newbies every 13 weeks, that way they can actually afford
two
popular female leads at once. It's a wonder they find the nickels in
Chris Goutman
's couch to afford
Grayson McCouch
and
Roger Howarth
, yet much to my chagrin, they do...