Stephanie Gatschet Comes to All My Children
By Luke Kerr on May 14, 2009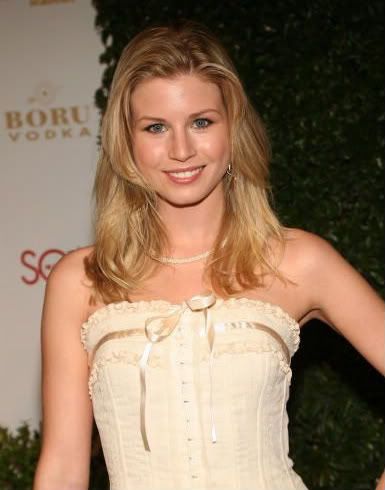 Stephanie Gatschet
is coming to Pine Valley. According to Gatschet's
official website
"She will be playing the D.A.'s wife, Madison North, and will start airing Friday, June 19. Be sure to watch and stay tuned for more info!" Gatschet portrayed one half of the popular
Guiding Light
couple "Jammy," opposite of
Tom Pelphrey
. I've included a clip from
Guiding Light,
after the jump, for any
All My Children
fans who may want to check her out.
I know this is disappointing for Guiding Light's Jammy fans, but it should be good news for fans of the actress who have wanted to see her back in daytime. My question is: why didn't All My Children use her as a recast for Amanda Dillon, since Chrishell Stause is leaving? Why didn't they recast Colby, even if they would have had to slightly SORAS the character? Stephanie as a Chandler could have been outstanding and heaven knows we need a good actress in the role. This continues All My Children's pattern of bringing on talented or popular actors such as Beth Ehlers, Jamie Luner and now Stephanie Gatschet, but not casting them in the most obvious of roles?