Ryan Gets Cougar Scratched By Erica Kane This Summer on AMC!
By Jamey Giddens on June 07, 2009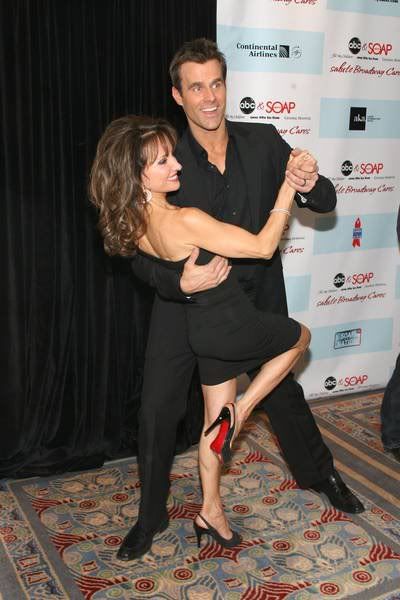 Erica Kane was right. Everything she does
is
breaking news!
The Associated Press
has a new feature article about Erica's upcoming cougarific love match with none other than Ryan Lavery. Get this, according to the article, it's AMC viewers who the show attributes with wanting this storyline. How about that, they do listen to the fans occasionally! I know I will no doubt be in the minority here at DC, but I can't wait to see
Susan Lucci
purring all over
Cameron Mathison

.
Both stars have international appeal, and can get this storyline talked up in the pages of
Us Weekly
and
People
. This could be a really good thing for the show in terms of buzz factor. Hopefully the storyline will also lead to some good, old-fashioned mother/daughter bitch slappin' between Kendall and Erica. Bring on the cougar scratch fever I say!