Can You Find Dinah's Hat?
By J Bernard Jones on August 03, 2009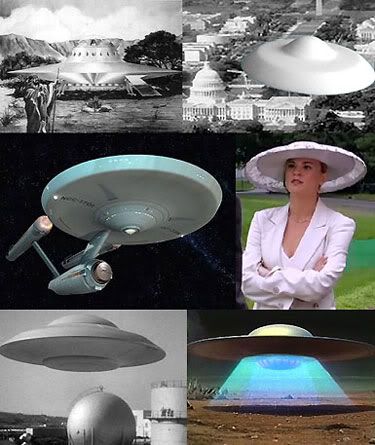 On Monday's Guiding Light, Dinah (Gina Tognoni) married Shayne (Jeff Branson) in a lovely — if terribly brief and shamefully cheap — ceremony by Doris (Orlagh Cassidy), Springfield's closeted lesbian mayor who has joined more people in matrimony over the last two months than the number of Republicans who have been caught having extramarital affairs. Unfortunately, I was distracted by Dinah's hat.
For a moment I thought a middle aged Black woman from Detroit was distressed that a piece of her pastor's anniversary ensemble was missing, but the more I became mesmerized (read: horrified) by the hat the more confused I became trying to figure out where I'd seen it before. Was I watching GL, Plan 9 from Outer Space or Forbidden Planet? So I'm leaving it up to you, gentle readers: can you find Dinah's hat?