Kish Kiss Spoiler Pic From One Life to Live!!!
By Jamey Giddens on October 29, 2009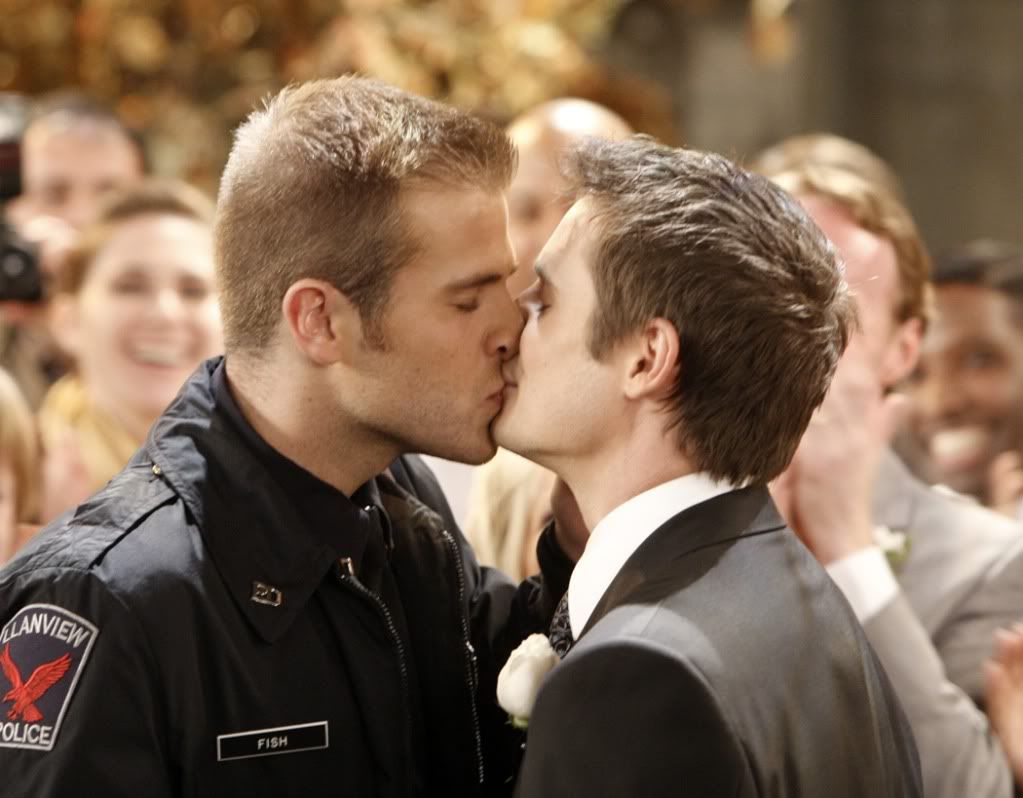 Get ready to swoon Kish lovers! Next week is the one you've been waiting for, as Kyle (
Bretty Claywell
) and Fish's (
Scott Evans)
tumultuous boy-boy romance comes to a head at mayoral candidate Dorian Lord's (
Robin Strasser
) Big Gay Wedding on
One Life to Live
. We're hearing the Friday, Nov. 6 episode is Must See Soap Opera! Check out this spoiler pic, courtesty of ABC. WATCH ONE LIFE TO LIVE!
Photo Credit: Lou Rocco /ABC