It's been a few weeks since I've done my Ratings, Rants and Raves column, because my fabulous trip to NYC put me behind on my soap watching, and while I am still catching up on my ABC soap viewing and DAYS (I chose to watch the Bell soaps first—big mistake, huge.), I can give you the ratings (courtesy of Soap Opera Network) if not so so much ranting or raving about ABC and NBC this time. Don't worry, I'll be back to normal next week!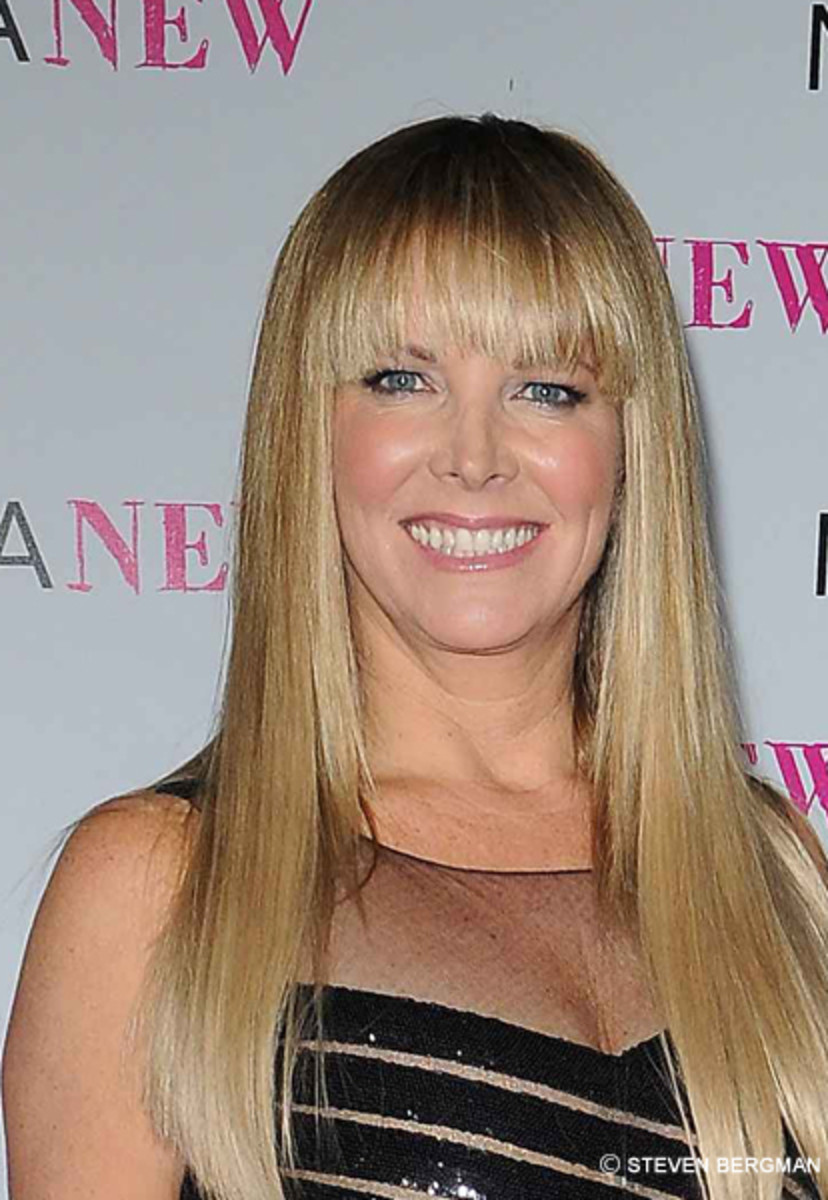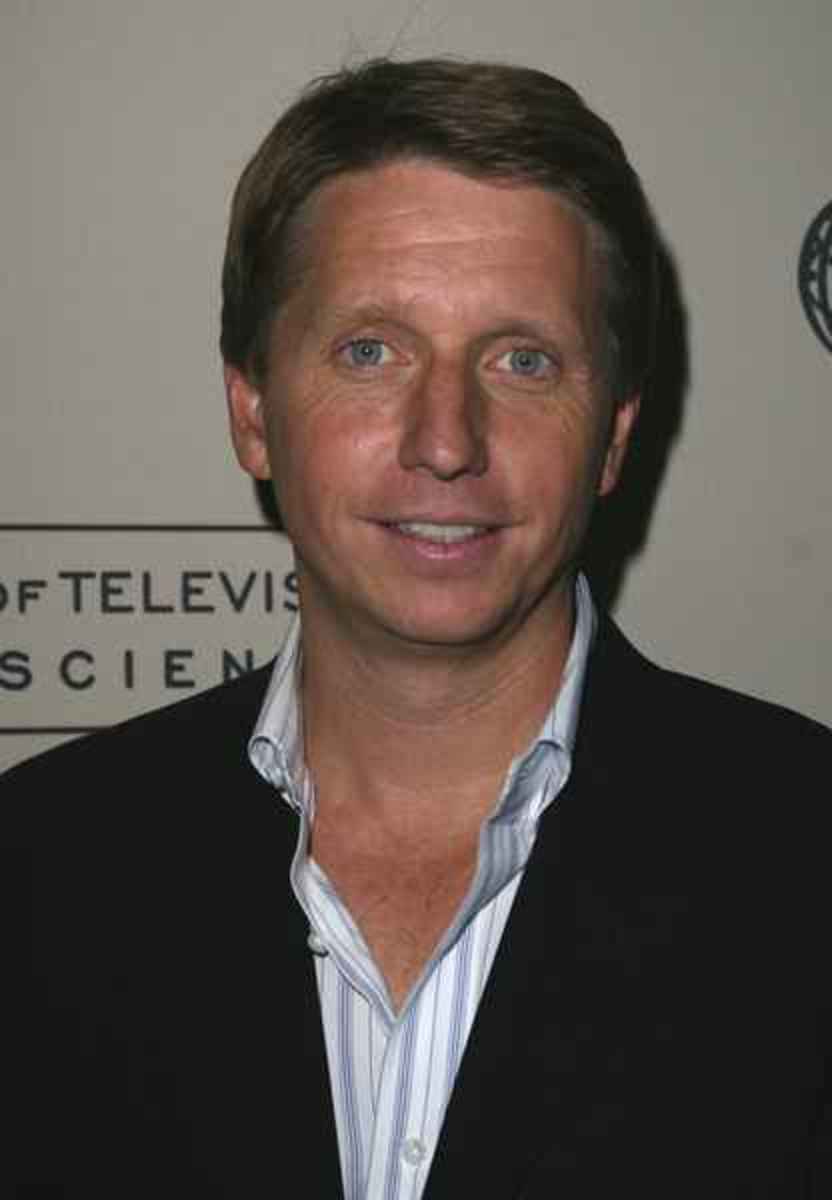 So without further poo poo, One Life to Live proved to be the biggest ratings winner for the week of March 29-April 2, 2010. OLTL went up 67,000 total viewers and inched up one-tenth of a ratings point in households and among women 18-49. WATCH...eh, watch what you want. I won't use this platform to support or promote caving to bigots in any form or fashion, even if a million viewers tune back in. Next thing you know, "mainstream America" will be going after Jesse and Angie.




OLTL's sister soap All My Children also added total viewers over the previous week, inching up by 27,000. AMC held steady in households, tied with OLTL for 5th place, and also went up one-tenth of a ratings point among women 18-49. Not to be outdone, the now best soap opera on ABC Daytime's lineup (if not all of daytime), General Hospital added 38,000 total viewers over the previous week. GH was the only soap up among total viewers year-to-date. Looks like Sonny Knows Worst is really paying off for Mickey Mouse's flagship daytime drama. Kudos to Maurice Benard and all of the stellar actors who play his wives, lawyers, baby mamas, hitmen and kids— even the ones who are now jobless. Drew Garrett will laugh about this when he's picking up his Oscar one day. GH also went up one-tenth of a ratings point in households, and held steady among women 18-49 in the Number Two slot, only separated from The Young and the Ridiculous by three-tenths of a ratings point.
Since we've already gone there (sigh), let's move over to CBS, where daytime's top soap (chugs Sky Vodka from a coffee mug), Y&R lost 128,000 total viewers over the previous week. Y&R also went down one-tenth of a ratings point in households and among women 18-49. It will be interesting to see what the ratings will look like for Y&R after the absolutely shit-tastic week the serial just finished— which, as I mentioned, I am unfortunately caught up on. The reveal Friday that Mama Bear had Lauren Fenmore's (Tracey Bregman) sexylicious face was the most awful, asinine, insipid (opens up new browser menu for thesaurus.com), stinky mess I've seen on daytime in at least 10 years, and that's saying a lot.
We lambasted Lynn Marie Latham for, among other things, giving Sheila Carter, Phyllis's face, now Maria Arena Bell is doing not one, but TWO similarly dumbass, plot driven stories at the SAME TIME! Un-friggin-believable. Here's a little advice to Auntie Ri Ri, STOP mentioning your late, great daddy-in-law's name in those self-congratulatory interviews until you re-earn your surname and legacy by FIXING THIS DAMNED SOAP OPERA!
Y&R's equally awful kid sister, The Bold and the Beautiful shed 121,000 total viewers over the previous week. B&B also dropped one-tenth of a ratings point in households, tying its all-time low in that demographic.The once fun, smart-yet-campy sudser also fell among women 18-49—hitting a new record low. If Brad and his sister-in-law (or is she his twin?) aren't careful the name Bell is going to become synonymous with hackery, as opposed to brilliance, really, really soon.
As for As The World Turns, the canceled sudser shed 22,000 total viewers over the previous week. ATWT held steady in households, yet dropped a tenth of a ratings point among women 18-49. Meanwhile, according to Entertainment Weeky, Wayne Brady's Let's Make a Deal is bringing in 12 percent more viewers than Guiding Light was. If the quality and leadership of CBS's remaining soaps don't improve drastically, we will soon have a four-block Tiffany Network Lineup of regurgitated talk shows from the 70's, hosted by Q-list celebs from the 90's. Oh well, at least there won't be any evil twins, or teenage corporate raiders.
Yep, I'm like a dog with a bone about this, I won't let up until the Bells do, and they give us the rich, psychologically-resonant, CHARACTER driven soap operas their patriarch did for generations. LaToya is a Jackson too, but no one makes the mistake of comparing her to Michael or Janet—Miss Jackson if you Nasty— so I am beyond over comparisons of Maria and/or Brad to the late Bill Bell, until they once again prove they are worthy— on my TV, not in an interview where no one asks, "Why in high hell are you two writing so many awful, ridiculous storylines at the same time?" I wouldn't wipe my ass with a Bell Dramatic script right now for fear it would give me a rash of stupidity, which is SO frustrating because I know both can do much better, I've seen it. I've PRAISED it. Come on Bells, STEP UP! Make us love you again.
Last, but not least, comeback soap Days of Our Lives had a rough week, ratings-wise. DAYS lost 189,000 total viewers over the previous week. NBC's lone-yet recently renewed-sudser dropped one-tenth of a ratings point in households, yet held steady among women 18-49.
March 29 - April 2, 2010
(Compared to Last Week/Compared to Last Year)
Total Viewers
•1. Y&R 5,051,000 (-128,000/-83,000)

•2. B&B 3,066,000 (-121,000/-259,000)

•3. GH 2,674,000 (+38,000/+30,000)

•4. DAYS 2,582,000 (-189,000/-285,000)

•5. AMC 2,423,000 (+27,000/-290,000)

•6. OLTL 2,402,000 (+67,000/-286,000)

•7. ATWT 2,309,000 (-22,000/-296,000)
HH
•1. Y&R 3.6/12 (-.1/-.1)

•2. B&B 2.2/8 (-.1/-.3) <---- ties low (Last time: June 8-12, 2009)

•3. GH 2.0/6 (+.1/same)

•4. DAYS 1.9/7 (-.1/-.3)

•5. OLTL 1.8/6 (+.1/-.2)

•5. AMC 1.8/6 (same/-.2)

•7. ATWT 1.7/6 (same/-.2)
Women 18-49 Viewers
•1. Y&R 1,130,000 (-50,000/+44,000)

•2. GH 927,000 (+7,000/+63,000)

•3. DAYS 725,000 (-2,000/-119,000)

•4. OLTL 710,000 (+21,000/-143,000)

•5. AMC 648,000 (+23,000/-188,000)

•6. B&B 587,000 (-73,000/-128,000)

•7. ATWT 507,000 (-83,000/-141,000)
Women 18-49 Rating
•1. Y&R 1.7/12 (-.1/+.1)

•2. GH 1.4/9 (same/+.1)

•3. DAYS 1.1/7 (same/-.2)

•3. OLTL 1.1/7 (+.1/-.2)

•5. AMC 1.0/6 (+.1/-.3)

•6. B&B 0.9/6 (-.1/-.2) <------ new low (Previous low: March 22-26, 2010 with 1.0/7 | First time at 1.0 was July 30 - August 3, 2007)

•7. ATWT 0.8/5 (-.1/-.2)
Girls 12-17 Viewers
•1. GH 49,000 (+11,000/+9,000)

•2. OLTL 39,000 (+11,000/+14,000)

•3. Y&R 37,000 (+2,000/+7,000)

•4. AMC 26,000 (+4,000/+10,000)

•5. B&B 23,000 (-6,000/+9,000)

•6. DAYS 14,000 (-13,000/-8,000)

•7. ATWT 12,000 (-12,000/-15,000)
Women 18-34 Rating
•1. Y&R 1.1/8 (same/+.1)

•2. DAYS 0.9/6 (same/-.2)

•2. GH 0.9/6 (same/-.2)

•4. OLTL 0.7/4 (same/-.3)

•5. AMC 0.6/4 (-.1/-.4)

•5. B&B 0.6/4 (-.1/same)

•7. ATWT 0.4/3 (-.1/-.3)
Men 18+ Viewers
•1. Y&R 1,085,000 (-91,000/-186,000)

•2. B&B 650,000 (-34,000/-117,000)

•3. DAYS 501,000 (-82,000/-124,000)

•4. GH 475,000 (+33,000/+15,000)

•5. AMC 437,000 (+17,000/-96,000)

•6. OLTL 418,000 (+4,000/-61,000)

•7. ATWT 403,000 (-9,000/-132,000)

-------------------------------------
Day-To-Day Ratings - HH/Total Viewers
AMC
•Monday: 2.0/2,589,000

•Tuesday: 2.0/2,571,000

•Wednesday: 1.8/2,376,000

•Thursday: 1.7/2,220,000

•Friday: 1.7/2,360,000
ATWT
•Monday: 1.8/2,469,000

•Tuesday: 1.7/2,382,000

•Wednesday: 1.7/2,339,000

•Thursday: 1.6/2,151,000

•Friday: 1.6/2,205,000
B&B
•Monday: 2.4/3,419,000

•Tuesday: 2.2/3,333,000

•Wednesday: 2.3/3,092,000

•Thursday: 2.0/2,741,000

•Friday: 2.1/2,747,000
DAYS
•Monday: 2.1/2,854,000

•Tuesday: 1.9/2,619,000

•Wednesday: 2.0/2,686,000

•Thursday: 1.9/2,538,000

•Friday: 1.7/2,213,000
GH
•Monday: 2.1/2,826,000

•Tuesday: 2.0/2,637,000

•Wednesday: 1.9/2,614,000

•Thursday: 1.8/2,553,000

•Friday: 1.9/2,738,000
OLTL
•Monday: 1.9/2,505,000

•Tuesday: 1.9/2,503,000

•Wednesday: 1.8/2,307,000

•Thursday: 1.7/2,320,000

•Friday: 1.7/2,375,000
Y&R
•Monday: 3.9/5,677,000

•Tuesday: 3.7/5,375,000

•Wednesday: 3.7/5,037,000

•Thursday: 3.4/4,566,000

•Friday: 3.4/4,598,000