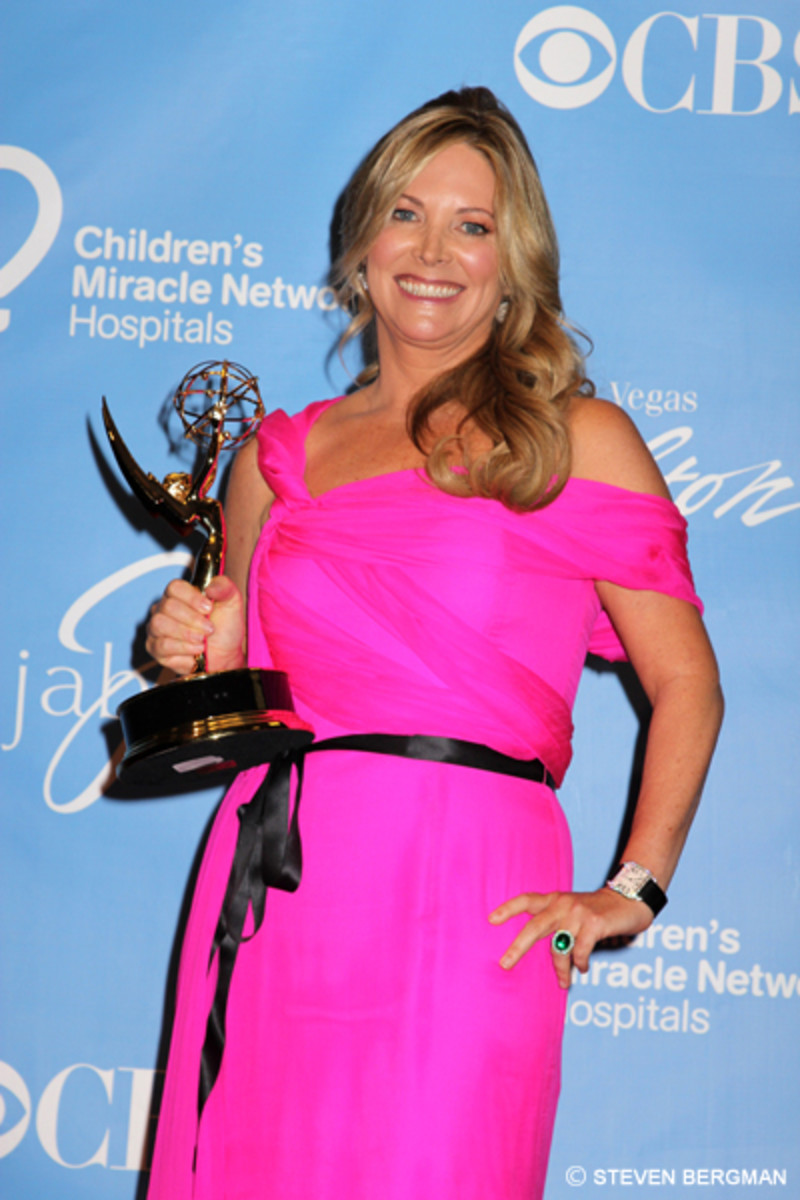 Maria Arena Bell accepted the Daytime Emmy for Outstanding Drama Series Writing Team for The Young and the Restless at the 38th Annual Daytime Emmy Awards in Las Vegas on June 19. In her speech she thanked the fans and her wingmen Hogan Sheffer and Scott Hamner.  

It mark's Y&R's fifth win in the category.
For up to the moment updates check out Daytime Confidential's Daytime Emmy Live Blog!