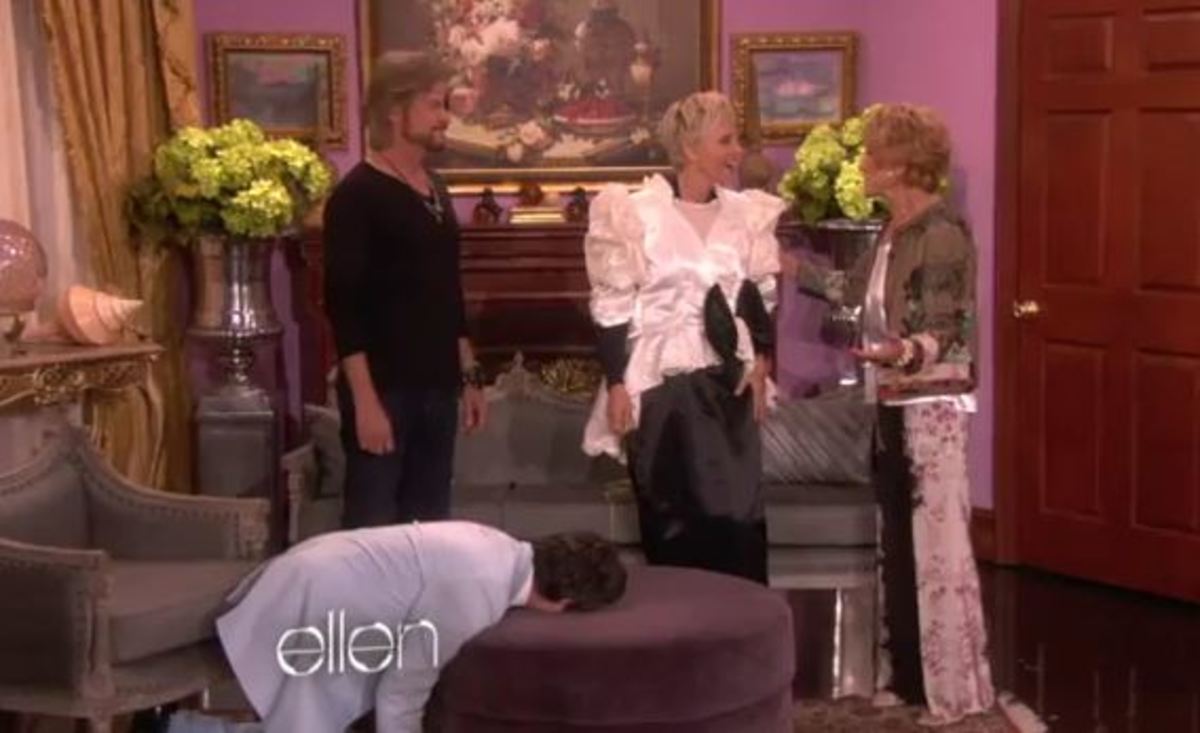 Ellen premiered a new soap-within-a-talk show, My Fair & Square Lady, this week. In its debut episode, Days of our Lives star Drake Hogestyn turns out to be the groom at Ellen's mysterious wedding.
Later in the spoof series, which is part of Ellen's JC Penney campaign, The Young and the Restless'Stephen Nichols and Jeanne Cooper show up. Nichols starts out wearing an eye patch, until Cooper arrives and reminds him he hasn't been on that soap for years. A classic slap fest erupts and it is revealed Cooper enjoys Fifty Shades of Grey, just in time for an epic cliffhanger revelation.
In case you missed Ellen's previous soap, As the Tide Turns, we've included it for your viewing pleasure too. Check out  Ellen's My Fair & Square Lady after the jump!