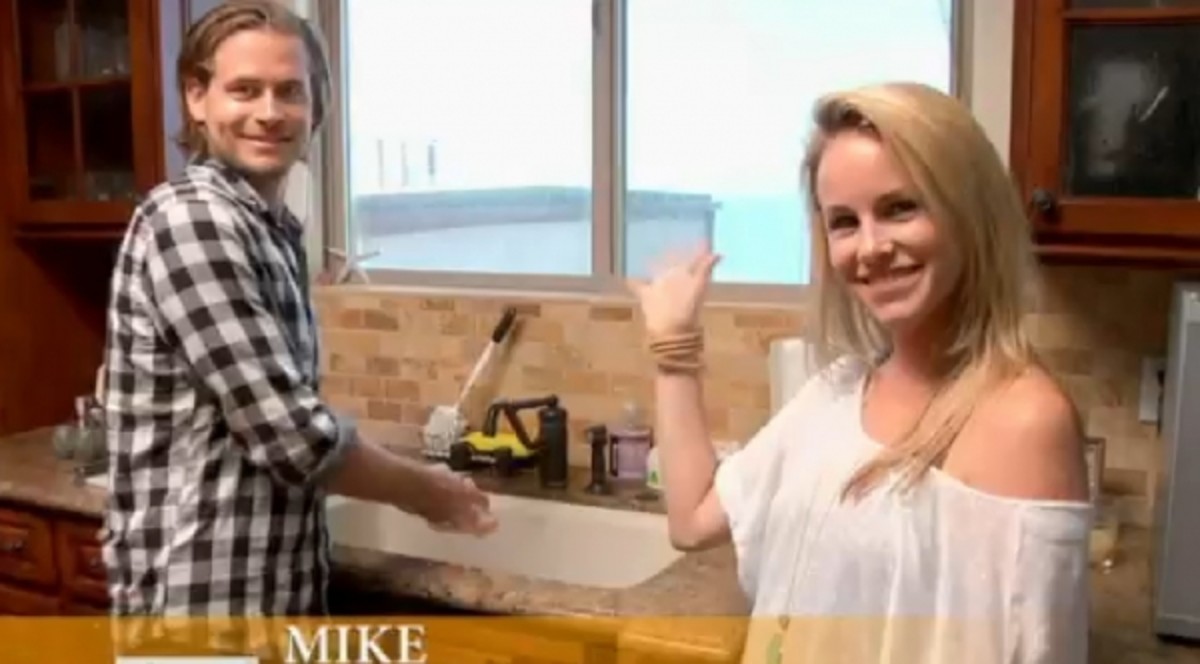 I've been telling y'all I heard there would be more synergy between ABC Daytime's The Chew and General Hospital. According to sources, this development is a strategic move to further strengthen Time Square Studios-supervised vehicles — and field off further encroachment from ABC News. (Buh-bye, painfully low-rated Good Afternoon America!)
Today The Chew kicked off a week of "Behind The Soap Screen" segments with a visit to Daytime Emmy-winning GH star Julie Marie Berman's (Lulu) home. I think this is hella smart of ABC Daytime's Vicki Dummer. CBS routinely uses The Talk, Let's Make a Deal and The Price Is Right to promote The Young and the Restless and The Bold and the Beautiful.
While it will always sting that The Chew is sitting in All My Children's old timeslot, anything that gets our remaining sudsers even the teensiest bit of exposure, I'm down for.  Watch the video clip of Berman, at home with her equally cute husband Mike Grady, below!