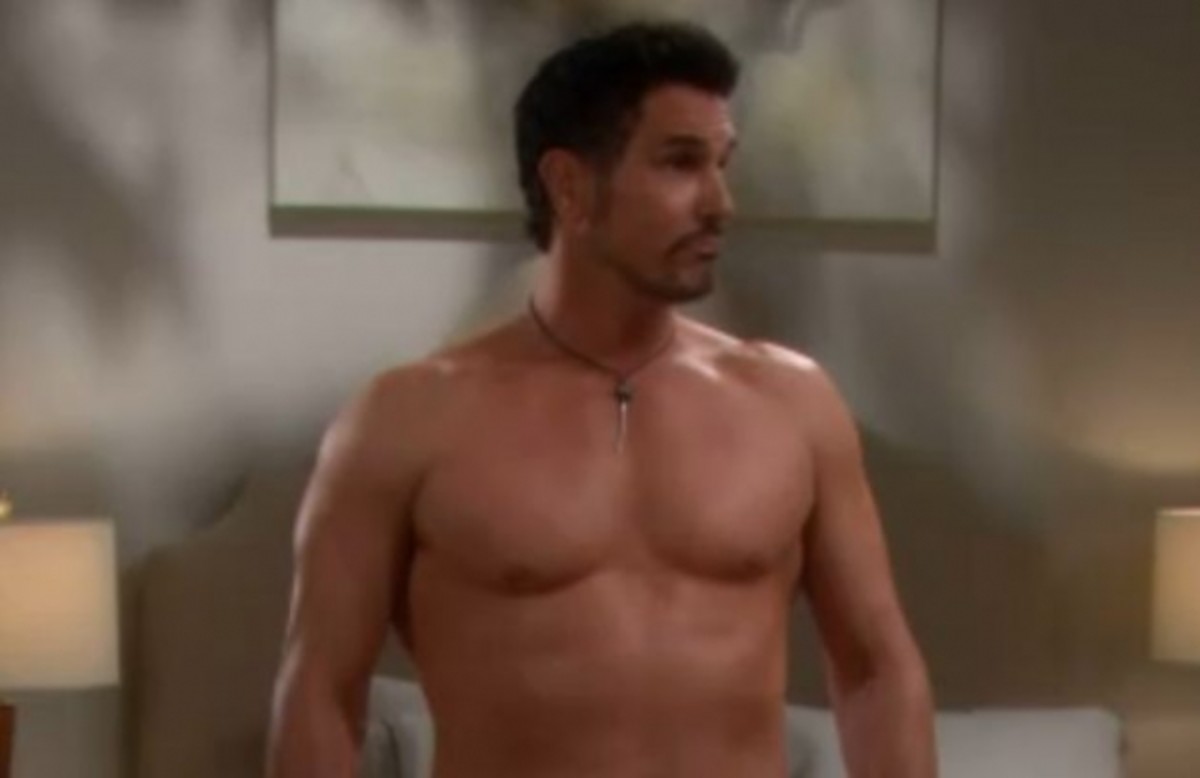 Brooke (Katherine Kelly Lang) snuck into Bill's room to find something for the baby and got a reminder of just how cocky Bill Spencer (Don Diamont) can be. She inadvertently got a royal preview of Bill's crown jewels, as he came out of the shower.  When Brooke asked if he was going to cover himself, he responded by saying most women would squeal or cover their eyes, but she didn't.  As she was leaving, Brooke told Bill he was "one of a kind."


Meanwhile, Taylor (Hunter Tylo) desperately tried to convince Katie (Heather Tom) she needed to return to Bill and their baby. She warned Katie that if she didn't, Brooke and Bill could end up together. Katie insisted her child needed someone other than her.
At the Big Bear cabin, Eric (John McCook) tried to make a weakened Stephanie (Susan Flannery) more comfortable. However, when Rick (Jacob Young) called he revealed Thomas (Adam Gregory) was insisting on another vote, and Eric needed to return to Forrester. Stephanie told Eric to go. When he said he wouldn't leave her alone, she told him to call Brooke.
At Forrester, Pam (Alley Mills) was hurt when she learned Brooke was going to be with Stephanie.
Liam (Scott Clifton) asked Steffy (Jacqueline MacInnes Wood) to move back in with him. She agreed to move back in, but insisted on keeping her place because she didn't want to move too fast.