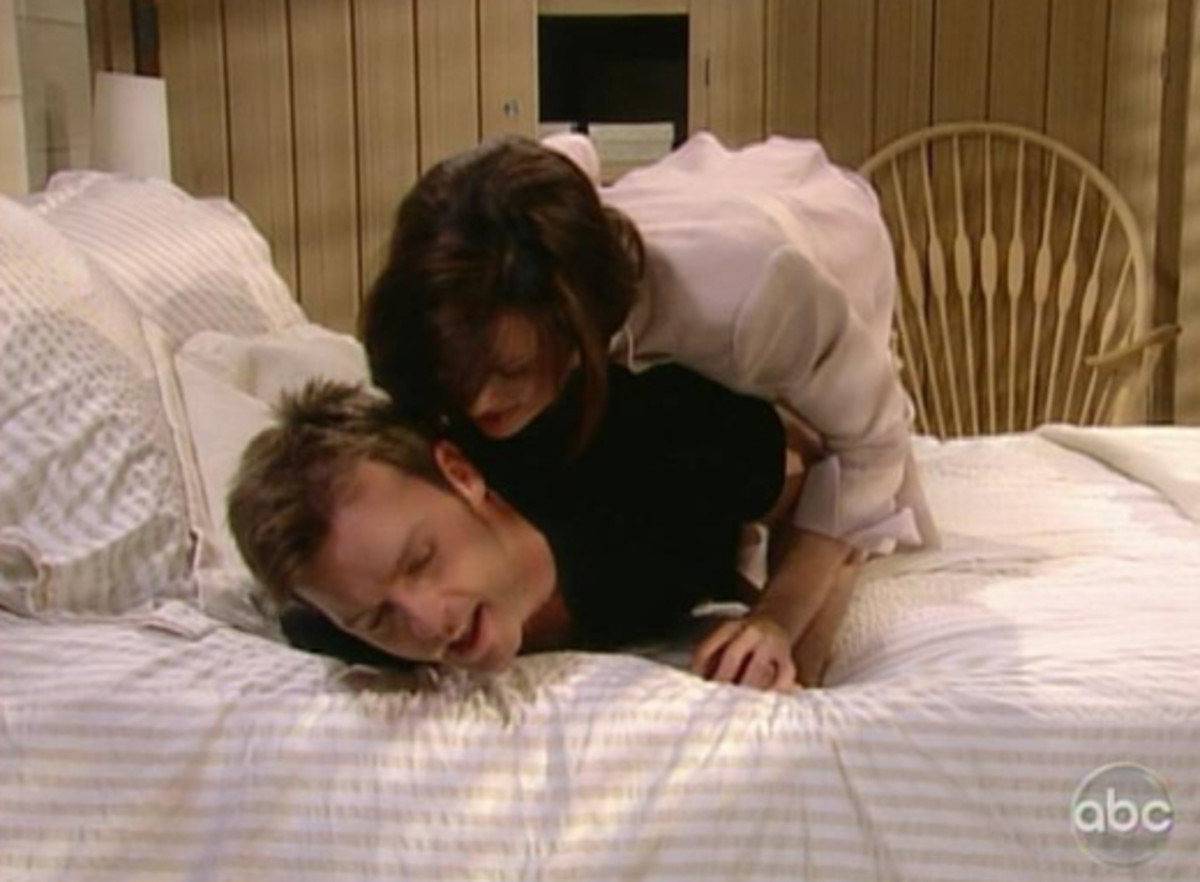 While the old adage tells us "a picture is worth a thousand words", sometimes context is equally important. Soap operas crank out episodes 52 weeks a year, so it's no surprise sometimes even the most innocent scenes can end up seeming oddly inappropriate.
For example, if you never watched One Life to Live you might raise an eyebrow wondering what exactly Tea (Florencia Lozano) and Victor (Trevor St. John) were up to in the scene above.
Here are 25 Totally Innocent-Yet-Oddly-Inappropriate Soap Opera Scenes we found in the Daytime Confidential archives.