Bold and Beautiful: The Quest
By Luke Kerr on July 14, 2008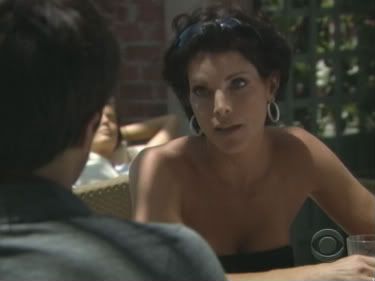 In a time when legends of the past are fading away. In an age where Logans rule the land with an oppressive hand. There comes one woman, one Forrester, to the defense of viewer kind. Her quest? To save her father and fandom from the treachery of Logan's spawn and break the evil spell of Donna Logan that covers the land. She is
Felicia Forrester
!
Thank you for making it possible for me to keep watching The Bold and the Beautiful. You are truly your mother's daughter. Without you B&B would be as desolate as the Sahara and as painful to watch as Gloria's tainted cream.
Thank you for having the balls to do what no one else in your family does. Thank you for going after what you want. Thank you for seeing the opportunity of Owen's arrival. Who knows, maybe you'll get a little somethin somethin from Owen while you're at it.
Your quest is not without peril. Your challenges great. Hold fast to the knowledge that better times are possible. Without you all is lost.