Dusty Donovan
By J Bernard Jones on October 01, 2008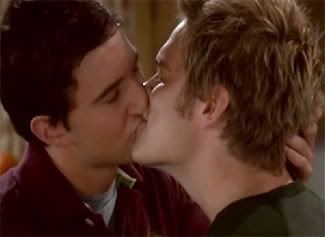 In today's episode:
Luke & Noah: They're back on screen and together. Yay! They get to kiss and smooch and make ugly happy faces! Yay! They still have less screen time than 4 year old day player Ethan. Boo! (Not much to say since they didn't have much to do.).
Carly/Jack/Janet: Jack asks Carly if they can try again. For the 8,271st time. Yay! Carly kicks him to the curb! Yay! Carly tells Janet to come take care of him because Janet is good for Jack! Yay?
Lily/Holden/Carly: Just when I thought this triangle was being abandoned, it looks as if it's going to be reconfigured to include Dusty now that Mike has decided to kick rocks. READ MORE
By Mark on October 01, 2008
Check out this preview clip of Friday's episode of As the World Turns where Will Dailey performs during the benefit to save the Snyder Farm.
By J Bernard Jones on September 26, 2008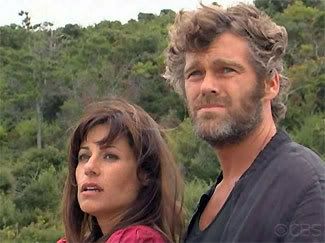 It is absolutely wonderful to see Grayson McCouch back as Dusty Donovan! Oddly enough, he looks much younger than when he left World Turns. And maybe my eyes are playing tricks on me but with that mop top of curly hair Grayson looks like a slightly older version of his character Morgan Winthrop on the late Another World.
However as much as I've been enjoying the return of James Stenbeck, there is a problematic element with how Dusty's return has folded into the larger narrative. READ MORE
By J Bernard Jones on September 24, 2008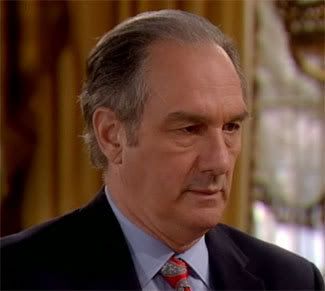 First of all, it looks like my theory about why James Stenbeck wants Paul and Meg's baby continues to unfold. James even uttered the very phrase I've been saying is the key to this story: "This baby will be the true Stenbeck heir." But we all know the only true Stenbeck heir is Dusty Donovan. Stay tuned.
The big news today is...Paul's visions are back. Whoopee? READ MORE
By Luke Kerr on July 30, 2008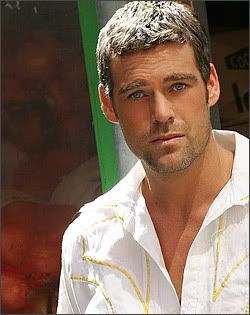 In news that should have Daytime Confidential's Nicki jumping for joy, The Official Grayson McCouch Fan Club has announced that Grayson McCouch is returning to As the World Turns as Dusty Donovan.
Last we knew Dusty Donovan was murdered so I went to Wikipedia to help anyone who may need a bit of a refresher on his exit earlier this year.
From Wikipedia: When Dusty finally had all the evidence against Evan and Chris, Dusty was already so hated by entire Oakdale he decided to skip town. However, he was found dead on January 18, 2008. Emily, Chris, Holden and Lily were among the suspects, each having a motive to kill Dusty. All of them were cleared from the charges, and then Lily and Lucinda were suddenly held hostage by Evan. He turned out to be the killer of Dusty. Evan didn't come further than the roof of the hospital, after he was injected with a poisoning injection.
Barbara organized a funeral for Dusty, but being hated by the whole town, few people showed up.