Manhattanites
By Jamey Giddens on May 09, 2009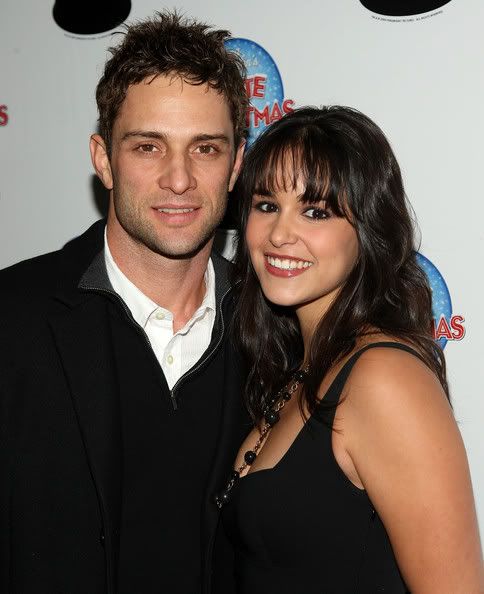 It looks like Daytime Confidential bloggers aren't the only ones who love our Bitchy Bangs. In the latest issue of
OK!
,
One Life to Live
hunk
David Fumero
is featured in the magazine's Man Candy Feature, and has some sweet things to say about his wife, Melissa (ex-Adriana, OLTL).
"We're obsessed with each other." David tells OK! of actress Melissa, whom he met on the daytime drama and married a year ago. "We're so good together it's all natural."
Sigh. Wouldn't it be wonderful if David could whisper sweet nothings in Melissa's ear and convince her to come back and save us—and Rex and Gigi's (John-Paul Lavoisier and Farah Fath) storyline—from the plague that is Stacy (Crystal Hunt)? For more on what David has to say about things like his and Melissa's TV addiction and his desire to live on the edge, check out the latest issue of OK!, and don't forget to pick up your copy of his new soaptastic movie Manhattanites!
By Jamey Giddens on May 06, 2009
Looking for a sudsy, sizzling good time? Then turn off SOAPnet, log on to your PC or laptop and order
Manhattanites.
Directed by
Gregori J. Martin
and
All My Children
's
Darnell Williams
,
Manhattanites
is set in the same universe as
We Love Soaps
editor
Roger Newcomb
's popular online radio soap
Scripts and Scruples
.
Manhattanites is the story of a Marilyn Marsden (One Life to Live's Ilene Kristen), a successful entertainment lawyer who discovers her conservative magazine editor fiance, Blake (Lev Gorn, The Wire) is having an illicit gay affair with one of her clients, Matt Malone (OLTL's Forbes March), a rising star in the art world.
Marilyn's sister Gretchen (Caroline Hay) is paying her dues, working at a greasy spoon, while dreaming of a career as a news anchor. Fate pays her a visit when she meets cocky anchorman Kyle Carpenter (All My Children's Aiden Turner in his breakout role). READ MORE
By Jamey Giddens on December 03, 2008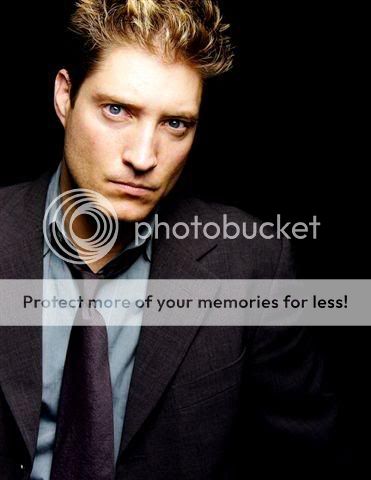 General Hospital and

The

Bold and Beautiful alum Sean Kanan is thinking a lot about sex these days. He has to, it's part of his job description. Kanan is starring in It's Just Sex, a daring, comedic exploration about what can happen when three couples decide to switch partners. The play runs through Dec. 28 at the Two Roads Theatre in Studio City, Ca.

Daytime Confidential recently caught up with Kanan about his role in It's Just Sex, as well as his new movie Jack Rio, and his time in Port Charles as Quartermaine bad seed A.J. We also reminisce about his memorable stint as Deacon Sharpe, the man who notoriously deflowered a young Bridget Forrester (then-Jennifer Finnigan) while he had her father Eric (John McCook) muted on speaker phone, and later sired baby Hope with Bridget's own mother, the sexsational Brooke Logan (Katherine Kelly Lang).

READ MORE
By Luke Kerr on October 06, 2008
Check out this trailer of
Manhattanites
, the upcoming film produced by We Love Soaps'
Roger Newcomb
. Starring
All My Children's
Aiden Turner
and
One Life to Lives'
David Fumero
,
Forbes March
and
Ilene Kristen
Manhattanites
follows the lives of a group of "Manhattanites" who are faced with life changing circumstances.