News
By Luke Kerr on June 24, 2009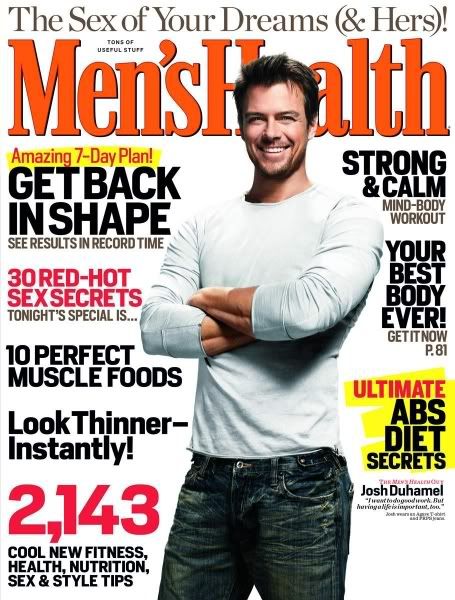 Josh Duhamel is the July 2009 Men's Health Magazine cover boy. In the interview, Duhamel talks about Transformers: Revenge of the Fallen, his marriage to Fergie, his acting career and the paparazzi.
Related: Josh Duhamel Speaks On Perez Hilton and Will.i.Am Incident
By Luke Kerr on June 23, 2009
ET Online
caught
Josh Duhamel
on the
Transformers: Revenge of the Fallen
red carpet and asked him about the incident between celebrity blogger
Perez Hilton
and
Black Eyed Peas
singer Will.i.Am. Josh's response:
"When you get rich saying hateful things sometimes you ask for it," Duhamel says."It's an unfortunate incident and I hope it goes away."
The incident in question centers around Perez Hilton accusing Will.i.Am of punching him in the face at a MuchMusic Video Awards after party. Hilton even released an image of himself with the injury beneath his eye. Will.i.Am has responded (see clip after the jump) with a video blog explaining he was trying to defend his band mate Fergie–Josh's wife–after she spoke with Hilton about his less than favorable coverage. Will.i.Am claims a fan punched Hilton, not a member of his entourage. TMZ has a video clip of the incident on its website. READ MORE
By Jamey Giddens on June 19, 2009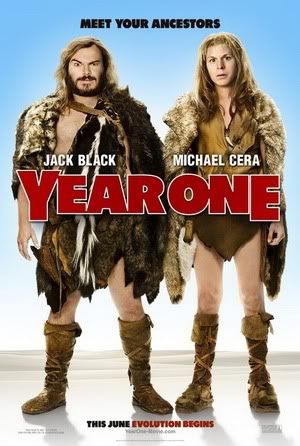 Today's the day
All My Children
and
Imaginary Bitches
fans.
Eden Riegel
's new movie
Year One
hits theaters.
Year On
e also has a few other stars in it, you know, like
Jack Black
and
Michael Cera.
The raunchy comedic romp is set during in biblical times, so look at it this way, going to the see the show counts as attending Sunday School! Won't Mee Maw be impressed? I know I will be catching the 5 pm show today with
Catherine
and
Heather
, hope to see ya there!