Twilight
By Jamey Giddens on July 31, 2013
Twilight heartthrob
Robert Pattinson
was in the company of lots of lovely ladies last weekend. The A-lister was at a suprise party for
Greg Collard
, hosted by ex-
The Bold and the Beautiful
dayplayer
Erin Guzowski-Aslanian
. Guzowski-Aslanian appeared several times as a Forrester Creations model on
B&B
during 2009-10.
READ MORE
By Luke Kerr on March 02, 2010
Betty White isn't slowing down anytime soon. In addition to being pre-nominated for a Daytime Emmy Award, being "thisclose" to hosting SNL, having recently starred in a popular Super Bowl commercial and a hit movie, the Golden Girl has now landed a role in the TV Land comedy pilot Hot in Cleveland opposite of Valerie Bertinelli, Jane Leeves and Wendie Malick, according to The Wrap.
As if all of that wasn't enough to herald White the reigning Queen of Pop Culture— as our Jamey Giddens recently declared her on a Daytime Confidential podcast— Twilight heartthrob Robert Pattinson told the ladies on The View "I think Betty White is probably one of the sexiest women in America" He continued, "She's vibrant; it's sexy. I think the more age the better."
Watch a clip of Betty White in Hot in Cleveland and Robert Pattison's comments on The View after the jump.
By Jillian Bowe on November 10, 2009
Vampire and werewolf fans get ready to unite this Friday!
Oprah
has snagged
Twilight
saga author
Stephanie Meyer
as a guest for her talk show. This is a rare treat since the author hasn't done any television interviews. Here's what Meyer has to say about appearing on The Mighty O's show:
Since I'm only doing one interview, better make it really, really big.
By Luke Kerr on February 23, 2009
As part of its attempt to make the Oscars more entertaining and keep viewers tuned in the show's organizers decided to present montages of certain genres throughout 2008.
Amanda Seyfried
(ex-Joni,
All My Children
) and
Twilight
hunk
Robert Pattinson
presented the "What Romance Looked Like in 2008" montage.
By Jamey Giddens on December 05, 2008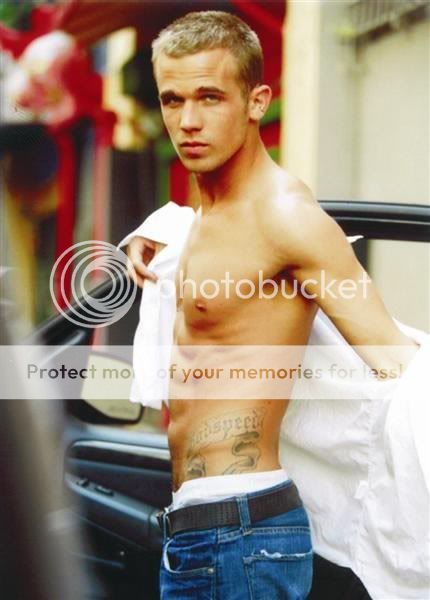 Twilight
star
Cam Gigandet
revealed in the December issue of Men's Health, on newsstands now, how being fired from the role of Daniel Romalotti on
The Young and the Restless
actually helped boost his confidence about his career.
So much relies on your confidence. To be let go from a soap opera is the most embarassing confidence basher in the world. It's like, 'Oh, if I'm not good enough for that, I'm not good enough for anyting.' So that was tough, but you learn that one of that stuff matters. You keep pushing forward. "
Looks like everyone benefited from Gigandet's firing. He was dismal as Daniel, couldn't act his way off the back patio of Crimson Lights, but by the time he started landing gigs like the badass, surfer boy who bedded Coop (Mischa Barton) and then accidently killed her on The O.C., he was a totally different and vastly improved actor. Meanwhile, Y&R fans got the amazing Michael Graziadei as Daniel , who will no doubt soon be competing with Gigandet for film roles.

By Jamey Giddens on November 22, 2008
Big screen vampire opera
Twilight
really showed its fangs Friday earning $35.7 million dollars. Based on the hugely popular book series by
Stephanie Meyer,
Twilight
is part of the resurgence of a major vampire craze in the pop universe, including
True Blood
on HBO, also based on a series of books.Wouldn't now be the perfect time for
Buffy The Vampire Slayer
to make her return to the big screen? Only this time with TV Buffy,
Sarah Michelle Gellar
, in the lead, as opposed to that one girl from the 90's no one remembers.