Jay-Z
By Jillian Bowe on August 10, 2009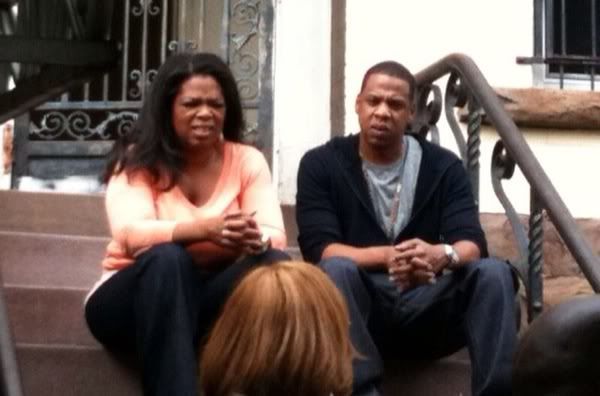 Talk about worlds colliding! In an upcoming episode of
The Oprah Winfrey Show
,
Jay-Z
and The Mighty O, hung out in the rapper's old neighborhood in Brooklyn this past Sunday. The duo took a little trip to Hova's grandmother's home and then went by the infamous Marcy projects which the rapper immortalizes in songs. The episode is all part of a show where Jay will talk about how his childhood in the projects, becoming a rapper turned mogul, his life with wife
Beyonce
and his assistance with helping disadvantaged children.
I guess this will put to rest all those haters saying Oprah vetoes rappers coming on her show.
By Jamey Giddens on October 17, 2008
The gossip blogs are ablaze with reports that
Heroes
starlet
Hayden Panittiere
(ex-Lizzie,
Guiding Light
; ex-Sarah,
One Life to Live)
was spotted flirting and exchanging digits with Los Angeles Lakers player
Lamar Odom
after a
Jay-Z
concert at the Palladium this past Wednesday. Now of course this could all be innocent. No need for Panittiere's beau/co-star
Milo Ventimiglia
to panic. Maybe she just wants a little help with her jump shot?