Pussycat Dolls
By J Bernard Jones on May 15, 2009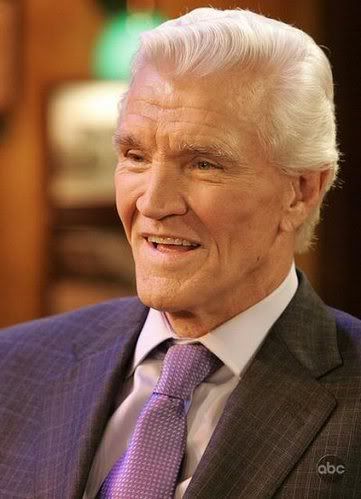 Even if you do not follow literature, you are no doubt aware that the title of this post is a phrase associated with the worst kind of lazy, pedestrian, obvious writing imaginable. "It was a dark and stormy night..." is, to put it bluntly, synonymous with the word "bad."
Bad in and of itself isn't always a bad thing, as there are varying degrees of badness from which to choose. For example, there are things that are "so bad they are good," like The Pussycat Dolls and RuPaul's Drag Race. There are other things that are really bad, like white people dancing to "Push It" and Julie Chen hosting Big Brother. Then you have things that are so atrocious, inspiring more WTF moments than a Samantha Harris post-performance interview on Dancing with the Stars that you question your sanity for sitting through it without clubbing a baby seal.
By "you" I mean "me," and it might not take too much of a stretch of the imagination to guess how I felt about Friday's abominable, lobotomized episode of All My Children that climaxed with the shooting of "a legendary character." READ MORE
By Regan Cellura on May 11, 2009
Prom Night, PCD and Operation DeFlower!
By Regan Cellura on March 30, 2009