A Martinez
By Jamey Giddens on June 30, 2009
I got so excited reminiscing about
Santa Barbara
, television's best soap opera EVER, on
Twitter
that I decided to share these soaptastic clips here on DC. They are from SB's infamous Aqua Land remote, where the dastardly Kirk Cranston (
Robert Newman
) planned to finally do away with our starcrossed lovers Cruz Castillo (
A Martinez
) and Eden Capwell (
Marcy Walker
) once and for all! For fans who have only seen Newman as the heroic, straight-laced Josh Lewis on
Guiding Light
, seeing him as Eden's psychotic ex might be a bit of a shock. I say it's high time SOAPnet assembled 10-15 of
Santa Barbara
's key players, and produced a splashy two-part miniseries! Thanks
Katieeee9999
for the MVIDs.
READ MORE
By J Bernard Jones on June 18, 2009
My absence from Daytime Confidential lately has not been due to the usual business of family and work taking up a lot of my time, but rather a certain lack energy to post about practically any of the daytime serials that clog up my DVR from day to day. This is neither a positive nor a negative thing because there are frequent periods throughout the year when shows kind of coast along and do their their thing, usually between sweeps.
At these times, there is little for the viewer — if that viewer is me — to get all worked up about this plot twist, that character's action, some couple or another or even a whole show's direction. Normally, this state of affairs hits one or two shows at a time. Every once in a while like the last couple of weeks, the stars align and all the serials get caught in the same momentum of drift. All that is required of us is to watch and see where it all goes.
In that spirit, my brain plays a little game of soap opera hopscotch, taking in odds and ends big and small. There is no great elaboration on anything here, just a quick rundown of things I like and not like so much. Your mileage may vary... READ MORE
By Jamey Giddens on April 08, 2009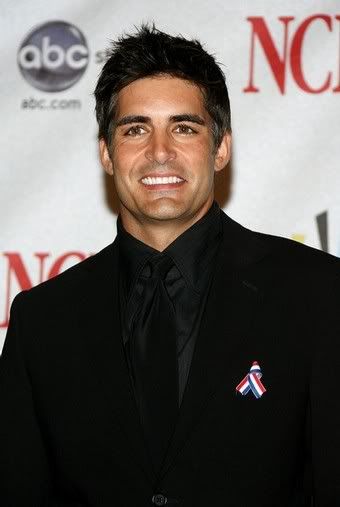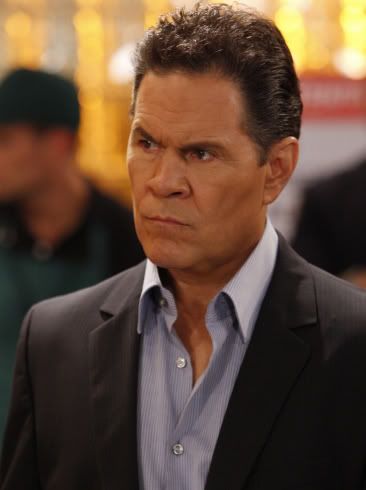 Okay I am going to go on the record. I am not sad to see Ray Montez heading out of Llanview.
A Martinez
is one of my all-time favorite soap actors, but that character, complete with that goofy accent, is beyond ridiculous! Sure, he is starting to heat up opposite Dorian (
Robin Strasser
), but it's too little, too late.
One Life to Live
has too many characters anyway. Now I know what you're thinking. Why the h-e-double-hockey-sticks can't that hot mess Stacy (
Crystal Hunt
) kick rocks on her way out of town then? Trust me, I, and everyone else here at Daytime Confidential agree with you, but since Martinez is on his way out anyway, I say he return to the network that made him a soap superstar in the first place.
Days of Our Lives
should bring Martinez on board as Rafe's father. Just think of
Galen Gering
as Cruz Castillo's son, it would be epic!
READ MORE
By Jamey Giddens on April 01, 2009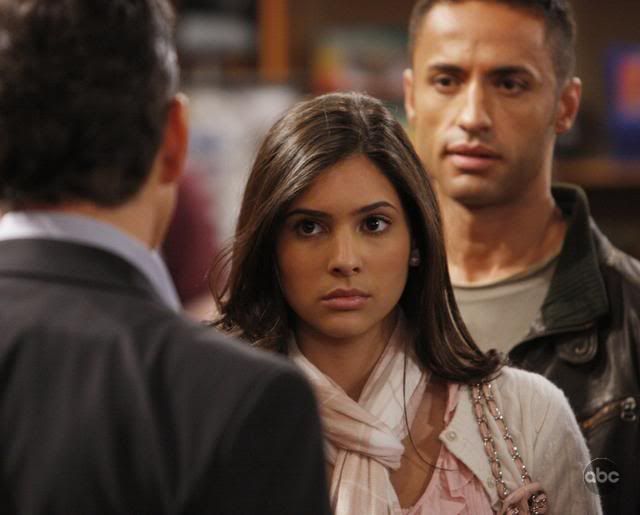 Cheer up soap fans! There's always a silver lining to every dark cloud, or something like that. For
One Life to Live
fans smarting over the loss of Michael and Marcie (
Kathy Brier
and
Chris Stack
), or Cruz, er Ray Montez (
A Martinez
) you can take comfort that Lola will be exiting Llanview with her
Papi
as
Camilla Banus
was also let go, according to sources.
By Jamey Giddens on April 01, 2009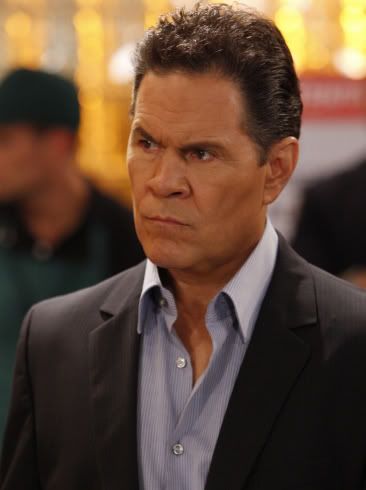 Sorry fans of Ray Montez's groovy accent. Sources close to the actor have confirmed,
A Martinez
has been let go from the sudser. Dorian Lord herself,
Robin Strasser
recently revealed on her hotline that her character would soon steam up the sheets with The Hunk Formerly Known as Cruz. Looks like there won't be much time for afterglow.
By J Bernard Jones on March 25, 2009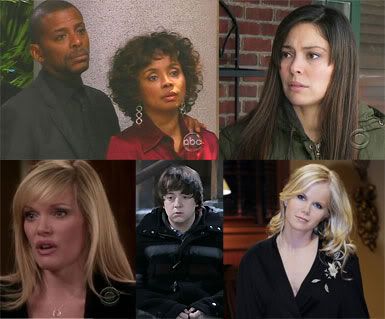 I'm back, gentle readers, and not a moment too soon. Since we were last together, real life has provided more plot twists than an episode of
Lost
, but I've still managed to faithfully watch the stories day in and day out. While there are a few larger topics that I'll be addressing in the next few days and weeks, it turns out a little time and distance provides the opportunity for a bit of clarity and perspective on issues that one might have been previously too close to appreciate. In that spirit, here are a few completely random observations about the five soaps I normally watch that I've noticed in the little over a month since I last posted. These observations generally are not a part of the usual list of talking points, but just a number of things that have popped in my head. Without further ado...
READ MORE