Alicia Leigh Willis
By Luke Kerr on June 19, 2008
2004 a sweet year for
Bold & Beautiful's
Jennifer Finnigan. She took home the award for Outstanding Younger Actress for playing the role of Bridget Forrester in what is often a tough category. It is interesting to note that of the women nominated in the category that year only Christel Khalil is still "in" daytime.
2004 Younger Actress Nominees
Jennifer Finnigan - Bold & Beauitful
Christel Khalil - Young & Restless
Eden Riegel - All My Children
Alicia Leigh Willis - General Hospital
Lauren Woodland - Young & Restless
By Jamey Giddens on April 24, 2008
It looks like Bobbie Spencer's old baby daddy from General Hospital, Corbin Bernsen (ex-Durant) is about to take a wife, make that an ex-wife on his hit USA Network series Psych. TV Guide's Michael Ausiello is reporting that Moonlighting vet Cybil Shepherd is joining the quirky series as the mother of James Roday's Shawn. The character is described as a private-practice psychologist and free spirit who returns to town after several years abroad. Shepherd most recently mixed it up on the Sapphic Showtime drama The L Word which also stars one of Bernsens's GH alums, Alicia Leigh Willis, in a recurring role. Of course Bersen's an old pro at dealing with brassy blondes. His mother is none other than Katherine Chancellor herself, Jeanne Cooper (Young and the Restless).
By Jamey Giddens on April 16, 2008
Despite Tori Spelling practically going on record in every celeb magazine and tabloid TV show that she would love for her Donna Martin to be the link that connects the new CW 90210 update to its parent soap (And here I thought her reality show was doing so well?) it looks like another blonde ex-Peach Pitter could be teaching the angsty pubescents of West Beverly High come fall.
According to TV Guide, Jennie Garth (ex-Kelly Taylor) has opted out of the planned CBS comedy My Best Friend's Girl in a "mutual decision" between Garth and the producers. This turn of events has accelerated talk that Garth's Kelly could be joining the new 90210, possibly as a fashion design teacher at West Beverly High. But wait? Wasn't Donna the fashion designer? This has to almost suck as bad for Tor-Tor as when all she got from her dad's gazillion dollar estate were those signed Vega$ scripts and a Charlie's Angels nightlight.
In other 90210-related news, Nip/Tuck bad seed AnnaLynne McCord (Eden Lord) has been cast as "it" girl Naomi in the new series. In addition to Nip/Tuck, McCord starred in a pair of those dreadful MyNetworkTV telenovelas, one, American Heiress, with General Hospital alum Alicia Leigh Willis. Also of note Veronica Mars scribe Rob Thomas is no longer working on the pilot of the series, although he will stay on with the project as exec producer. Hmmm, now if what happens on screen, turns out to be as juicy as what's happening behind-the-scenes this show could prove to be a big winner!
By Jamey Giddens on April 15, 2008
One of my all-time favorite soap sirens ever Tamara Braun (ex-Carly, General Hospital; Ava, Days of Our Lives) goes head to head with our pal Nelson Branco in an interview for TV Guide Canada. Nelson invited Tams to dish about her much-talked about role as psychotic firebrand Ava on Days, but the pair also squares off over Nelson's declaration of Braun's stint as Carly on GH as one-dimensional. Tams gives him her own brand of heck (I'm sure complete with waving arms and ghetto fab neck roll), but Nelson doesn't back down. Although he does rave about her current role, to which she contends she's glad his television reception has improved! This interview was on fire. Check it out here.
By Jamey Giddens on March 29, 2008
Entertainment Weekly is reporting that Another World grad Lindsay Lohan has signed on to play Nancy Pitman one of the members of the deranged Charlie Manson "family" who went on a notorious killing spree that ended in the death of actress Sharon Tate among others in 1969. For those of you who didn't know, Lohan played the granddaughter of Rachel Cory (Victoria Wyndham), Ally Fowler on Another World in the mid-90s. She left the show to film the remake of The Parent Trap and the role was SORAS'ed with future General Hospital actress Alicia Leigh Willis assuming the role. With all of Lohan's, shall we say "issues" in recent years, I can't help but wonder if taking on such a disturbing role is a good choice for the young starlet. Can't someone greenlight Mean Girls Part 2?
By Luke Kerr on February 18, 2008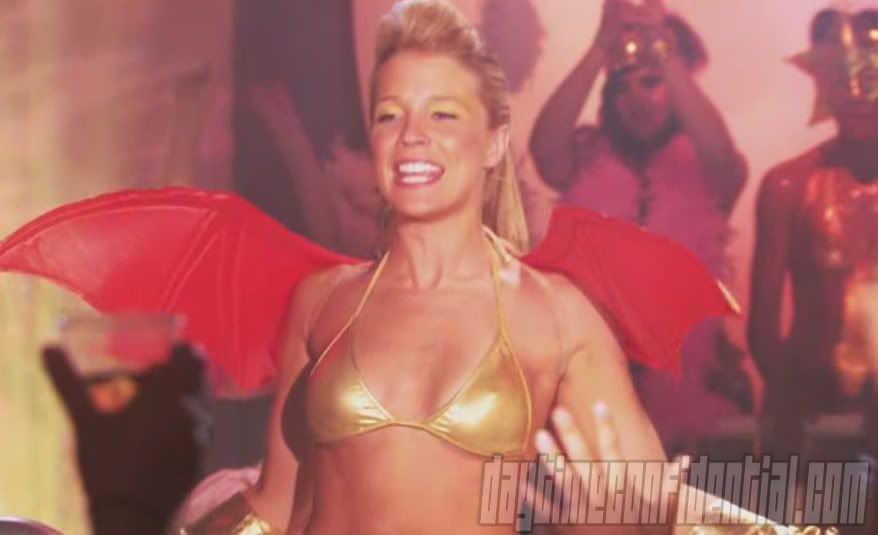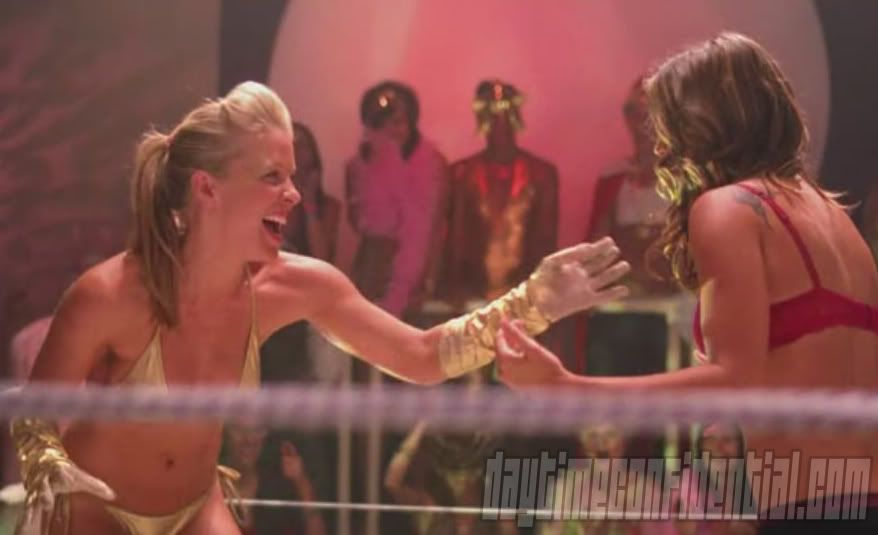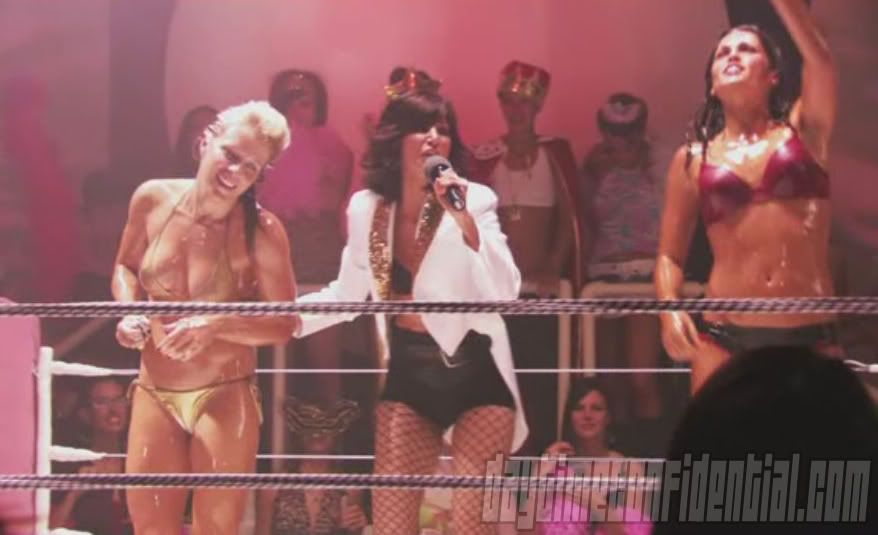 Eat your heart out Guza! Since leaving General Hospital a few years back Alicia Lee Willis (f. Courtney) has been on a bit of a roll. First she had a guest appearance on "CSI: Miami", then she starred in the primetime soap "American Heiress", and now she's on the hit Showtime show "The L Word".
One can't help but wonder that considering General Hospital's penchant for ripping off movies and primetime TV shows if we might not see a Turkish Oil wrestling scene between say Sam and Liz? Seems like a Guza type fantasy huh?