Amber Tamblyn
By Luke Kerr on November 08, 2010
Confession time. It's been awhile since I've watched Fox's House. It is one of those shows I enjoy when I have a chance to catch it, but I rarely go out of my way to tune in. That changes tonight as former General Hospital star—and the best Emily Bowen Quartermaine—Amber Tamblyn guests as brilliant, but socially awkward third year medical student Martha Masters. In an interview with Zap2it, Tamblyn previews her character.
"She's incredibly smart. Annoyingly smart. Exhaustingly smart. It's kind of a social handicap and of course House loves that -- she's 10 to 20 years younger than all of the other people on his team and she sort of puts it to them," Tamblyn explains. "No one on the team is particularly attracted to her, they're kind of annoyed by her. Her way of communication is very special. She's kind of the little sister they all tease." READ MORE
By Jillian Bowe on July 14, 2010
Entertainment Weekly's
Michael Ausiello
is reporting that
Amber Tamblyn
will check into
House
. Tamblyn will play a razor-sharp medical student who's snagged by Dr. House (
Hugh Laurie
) for his team. The actress will star in several episodes of the smash hit show. No word on her first airdate.
By Jillian Bowe on June 03, 2009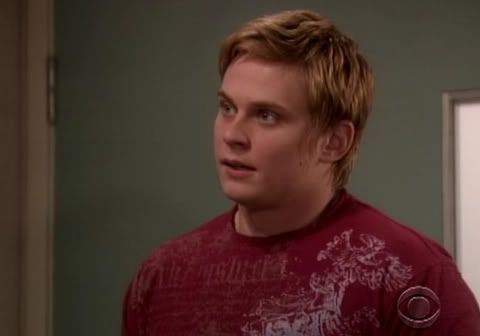 As The World Turns
star
Billy Magnussen
(Casey) makes a guest spot on the now defunct
Amber Tamblyn
(ex- Emily 1.0 GH) show,
The Unusuals
tonight at 10pm on ABC. Magnussen will play Bo Keebler, a man that attempted to rob a Chinese restaurant, that is now being released into the custody of a U.S. Marshall.
By Luke Kerr on April 29, 2009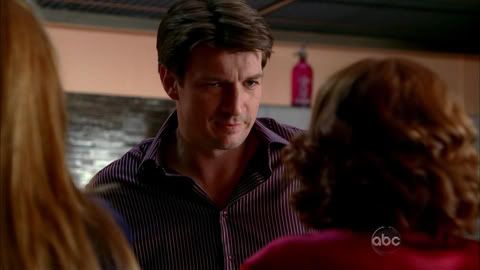 USA TODAY
just published the results of their
12th Annual Save Our Show Survey
and
Nathan Fillion's
Castle
received the "most startling show of support" and ranked fourth in the poll with 39 percent of fans wanting it to return. In
USA TODAY's
complete results
it reports that
Castle's
chance for survival "looks promising...given more lackluster ratings for other new ABC dramas." Unfortunately, the news wasn't so good for
Amber Tamblyn's
The Unusuals
which ranked 12th in the survey, with only 25 percent of voters wanting it to return.
No mention was made of Guiding Light fan's write in campaign in the web version of the article. GL fans may want to check out the newspaper edition to see if any mention was made. READ MORE
By Jamey Giddens on April 22, 2009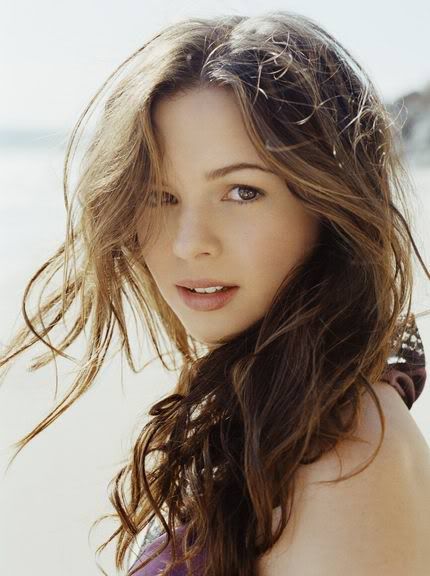 In the interest of seizing the opportunity, with
Amber Tamblyn
's
latest primetime vehicle
sinking faster than
Chuck Pratt
's approval rating—or I.Q. for that matter— I say
Brian Frons
get on the horn and ask Tamblyn to reprise the role that made her famous,
General Hospital'
s
Emily Bowen Quartermaine.
Since Bad Granny
(Constance Towers
) is in town for a spell, why can't GH simply say she's been holding the real Emily captive, before slicing NotEmily's throat, as part of Guza's next Sweeps fartacular? I'm sure GH fans would turn a blind eye to Emily suddenly having her original face, the way
One Life to Live
viewers did when Max Holden came back with his old kisser, or when Amerasian Blair Daimler suddenly became white and from the South.
READ MORE
By Luke Kerr on April 22, 2009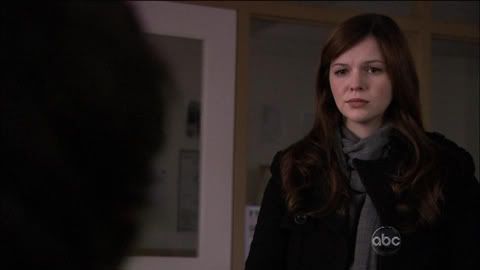 If you are enjoying
Amber Tamblyn's
The Unusuals,
like I am, don't get your hopes up that it will be sticking around and enjoy it while you can. According to
The Live Feed
"Even running against repeats at 10 p.m., Unusuals (5.3 million viewers, 1.3 preliminary adults 18-49 rating) placed last in the hour and dropped a couple tenths from last week to its lowest rating yet in the adult demographic."
The Unusuals
was also among
USA TODAY's
list of shows on the bubble. This is so unfortunate for Tamblyn. I had really hoped that this would be a hit for her.