Anthony Geary
By Luke Kerr on December 03, 2008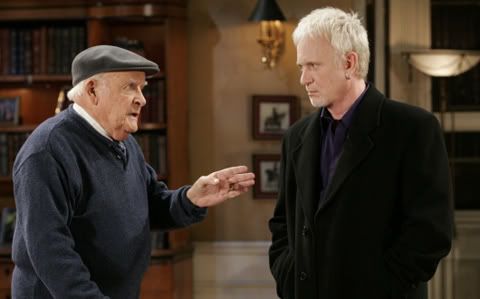 Take your best Caption This shot at what Edward Quartermaine (
John Ingle
) might be saying to Luke (
Anthony Geary
)
By Jamey Giddens on November 25, 2008
Thom Racina
, the man who wrote the ratings juggernaut wedding of a couple of soap opera characters named Luke and Laura (Tony Geary and Genie Francis) on General Hospital, before moving on to Days of Our Lives, where he and fellow co-head writers Sheri Anderson and Leah Laiman continued the supercouple craze, penning lush, romantic storylines for Patch and Kayla (Stephen Nichols and Mary Beth Evans), Bo and Hope (Peter Reckell and Kristian Alfonso), Shane and Kim (Charles Shaughnessy and Patsy Pease) and John and Marlena (Drake Hogestyn and Deidre Hall), speaks exclusively to Daytime Confidential.com about the shocking ouster of Hogestyn and Hall.

Read why Racina believes Ken Corday's move to fire Days of Our Lives' most popular couple, reportedly to trim costs, was the "wrong way to fix what's wrong" with the NBC sudser. Find out what Racina feels Days can learn from his most recent employer, The Young and the Restless, in terms of rebuilding itself by focusing on core characters, as opposed to focusing on younger viewers. When you're done, go back and listen to our podcast interview with The Father of the Modern Soap Opera Supercouple (DC# 191). It's a true can't miss Thanksgiving treat for a soap fan.
READ MORE
By Luke Kerr on November 22, 2008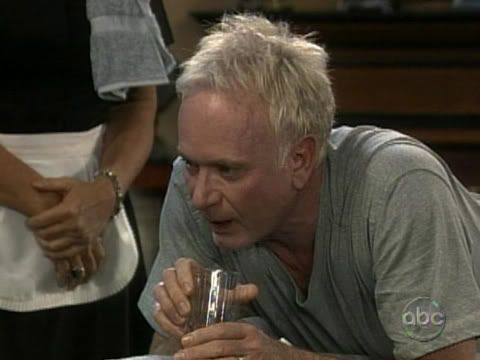 Luke Spencer (
Anthony Geary
) worked himself back into the Quartermaine mansion at least long enough to get a massage by Big Alice. Take your best shot at this Caption This.
By Regan Cellura on November 14, 2008
Here's the Scoop! 11.14.08

It's a quiet Friday morning. Not too much to SCOOP for ya so you all know what that means.... It's Q&A Day! Ask away and I'll answer what I can.
Kelly's is trashed, Mike is beaten up and Jason cancelled on Elizabeth. It's aftermath day today on General Hospital. Maxie will go to the Jackal and Stonecold to tell them about the Russians. Jason is not happy with Maximista and tells her so. She was asked to keep her trap shut but she couldn't resist getting that verbal jab in on Elizabeth. The Russian baddie saw Maxie though and RUMORS have them following her from Sam's place too. READ MORE
By Luke Kerr on October 31, 2008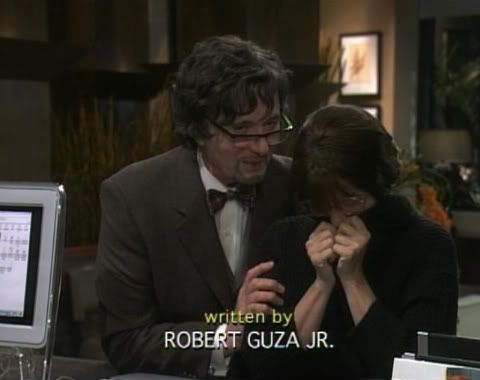 Boy oh boy do I love
General Hospital's
Luke and Tracy (
Anthony Geary
and
Jane Elliot
). They are pure gold and I find it awesome that they have now pulled Tracy into Luke's undercover dress up ploys. Check out more pictures from today's show after the jump.
READ MORE
By Luke Kerr on October 23, 2008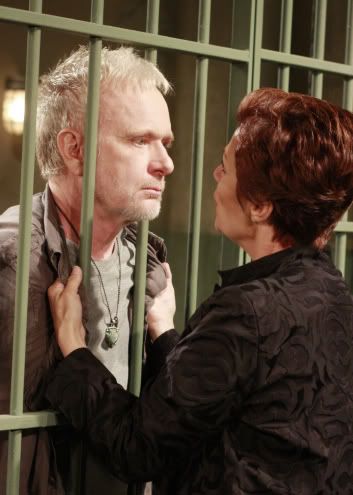 Take your best shot at this image of
General Hospital's
Luke (
Anthony Geary
) and Tracy (
Jane Elliot
).