Barack Obama
By Jillian Bowe on December 15, 2011
Say it ain't so, Babs!
TMZ
is reporting
Barbara Walters
may be hanging up her mic for good next year (
Editor's Note
: Shoulda happened five years ago). The site claims Walters had just finished interviewing
President Barack Obama
when the announcement slipped out.
TMZ
alleges while Walters was taking a break from shooting the interview, she leaned over and said to the Prez,
I need one more interview with you because I'm retiring next year."
By Luke Kerr on July 26, 2010
For the first time in TV history a sitting U.S. President will visit a daytime talk show and what better place to sit down than on The View? This Thursday–as part of The View's Red, White & View campaign–President Barack Obama will appear on the chatfest. Barbara Walters–who has been off the air recovering from heart valve surgery since May–will return for the special occasion.
"We are so pleased and honored that President Obama will be a guest on The View. The President last appeared on the program in March 2008 while he was still a Senator and First Lady Michelle Obama was a featured guest co-host in June, 2008. This shows that both the President and First Lady feel that our show is an influential and important source of information and news. I'm also going to appear on The View Thursday for the first time since my open heart surgery in May. I will return full-time in September," said Ms. Walters.
The last time President Obama stopped by The View, he was still a Senator from Illinois.
Photo Credit: ABC
By J Bernard Jones on June 18, 2009
My absence from Daytime Confidential lately has not been due to the usual business of family and work taking up a lot of my time, but rather a certain lack energy to post about practically any of the daytime serials that clog up my DVR from day to day. This is neither a positive nor a negative thing because there are frequent periods throughout the year when shows kind of coast along and do their their thing, usually between sweeps.
At these times, there is little for the viewer — if that viewer is me — to get all worked up about this plot twist, that character's action, some couple or another or even a whole show's direction. Normally, this state of affairs hits one or two shows at a time. Every once in a while like the last couple of weeks, the stars align and all the serials get caught in the same momentum of drift. All that is required of us is to watch and see where it all goes.
In that spirit, my brain plays a little game of soap opera hopscotch, taking in odds and ends big and small. There is no great elaboration on anything here, just a quick rundown of things I like and not like so much. Your mileage may vary... READ MORE
By Jillian Bowe on June 10, 2009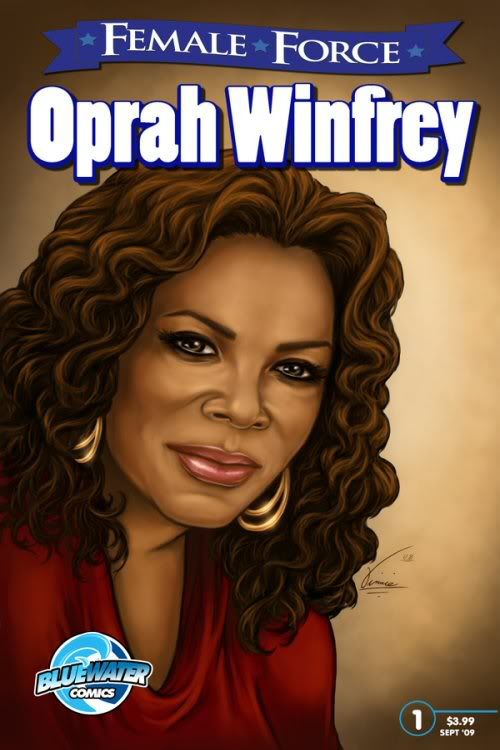 Up in the sky, it's a bird, it's a plane...it's
Oprah
? The Mighty O will be immortalized in the latest installment of the comic book series,
Female Force
by
Bluewater

Productions
.
Female Force
are biographical comics based on the lives of influential women and so far have already featured First Lady
Michelle Obama
, Secretary of State
Hillary Clinton
,
Caroline Kennedy
and Alaska Gov.
Sarah

Palin
.
READ MORE
By J Bernard Jones on January 19, 2009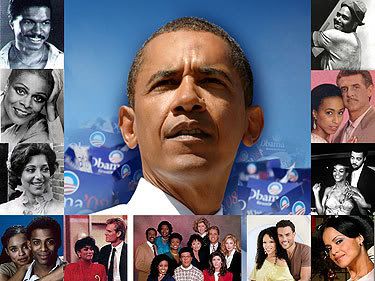 Every soap opera has one element in common: conflict.
Conflict, internal or external, is the engine that drives all great dramas, all great rivalries, all great love stories, indeed all great passions from affairs of the heart to affairs of state. The great dramatic conflict that has threaded the entire fabric of the history of the United States has been the relationship between this great country and it's citizens of African descent.
This is not to belittle the struggles and triumphs of any other groups who have felt the sting of discrimination or oppression throughout the course of American history. Obviously, people of various ethnic and religious backgrounds have their own tales to tell. Women have unique testimonies to share. Japanese Americans were unfairly and unjustly treated by the American government during World War II, having since been granted reparations. No one can dispute with any shred of credibility the shameful horrors visited upon Native Americans, casino revenues notwithstanding.
If you think this is the part where I go into a lengthy explanation of how and why African Americans are unique as an aggrieved class, think again. Intellects far superior to mine and history itself makes a far more compelling argument than I can. Besides, Daytime Confidential is not the appropriate forum for such a discussion to take place either. As an African American man on the cusp of middle age who has loved soaps for the bulk of my life however, I feel there are a few salient considerations to be made of the importance between soaps and the inauguration of the first African American president in this nation's history. In order to look forward, I must first look back. READ MORE
By Luke Kerr on December 05, 2008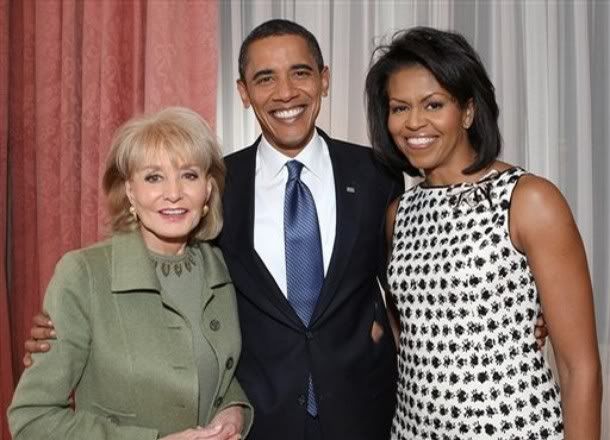 Barbara Walters hosted her annual Barbara Walters Presents: The 10 Most Fascinating People list last night and named Barack Obama as her No. 1 most fascinating person. Check out the list of Barbara Walters' nine other fascinating people of 2008 below.
Frank Langella (Frost/Nixon)
Michael Phelps
Miley Cyrus
Rush Limbaugh
Sarah Palin
Thomas Beatie (Pregnant Man)
Tina Fey
Tom Cruise
Will Smith

Honestly, the best part of the whole special was the cameo by Joy Behar at the very end. Other than that, the list was pretty predictable.