Beth Chamberlin
By Luke Kerr on August 08, 2009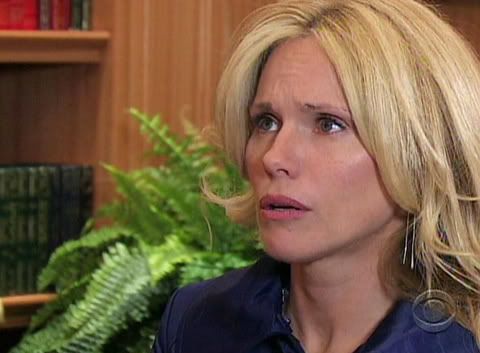 Guiding Light's Beth Chamberlin took to Twitter to share her thoughts on her last day at CBS Center saying,
Today was last at CBS Center. I cleaned out my dressing room. It was sad. Hard to watch set being taken down, our clothes being sold, etc.


Later she clarified,


Just 2 b clear. The things being sold off @ GL need 2 b sold. It was not the act that hurt, it was that it made it real that it's over.

RELATED: Guiding Light Films Final Episode | | Guiding Twilight
By J Bernard Jones on July 15, 2009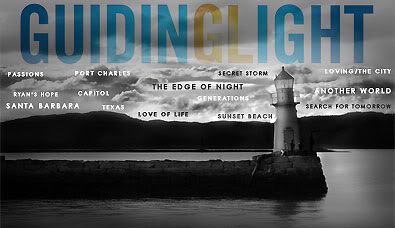 One of the hardest tasks in all of television must be bringing a daytime drama to a close. In other realms of entertainment, plays and musicals can be resurrected through countless revivals. Primetime TV shows can come and go, yet have the potential to be re-imagined or rebooted for the small or big screen. The biggest box office disasters can live on via countless direct-to-DVD sequels. Radio hosts and their dubiously talented sidekicks can be fired for the most hateful commentary, yet live on with the same formats other stations to be spiteful for another day.
With the exception of Dark Shadows, once a soap opera is canceled it is gone forever. During my time I've watched some of my favorites disappear: The City, Port Charles, Generations, Texas, and — in my opinion — two of the genre's titans, Santa Barbara and The Edge of Night. Many of you are still missing your own beloved shows over the last three decades as well. Fans of Capitol, Love of Life, Sunset Beach, Passions, Search for Tomorrow, and the still mourned Another World among others express their loss as if there yet remains a certain kind of grief that has not yet abated after all these years. Soon we will lose another giant among soaps: in less than ten short weeks, Guiding Light will shine for the last time on CBS. READ MORE
By Melodie on May 27, 2009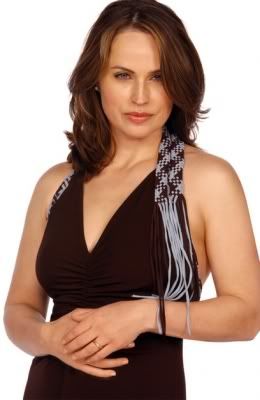 Have you ever wanted to know what soap actors are thinking on the set? Well, here is your chance.
Crystal Chappell,
who portrays Olivia Spencer on
Guiding Light,
decided to use the power of the internet and
Twitter
live from the Bauer Barbecue today. So far, there have been guest appearances from
Beth Chamberlin
,
Frank Dicoopoulos
,
Paul Anthony Stewart
,
Nancy St. Alban
, and
Tina Sloan
. I'm sure there is much more to come. Check it out!
By J Bernard Jones on May 20, 2009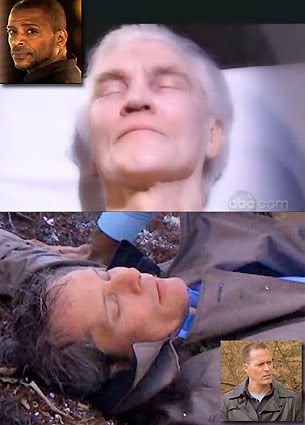 Hot on the heels of my admittedly scathing review of Friday's ultra-campy, Scooby Doo meets The Munsters inspired episode of All My Children which culminated in the murder of Stuart (Not Adam) Chandler, I finally had the opportunity to catch up with Guiding Light, which had its own less heralded "Who Killed Edmund Winslow?" whodunit kick off.
Since I received a little bit of blow back for my harsh (and well-deserved) criticism of AMC, I'd like to take the opportunity to explain why Springfield's simultaneous murder mystery is infinitely superior to Pine Valley's. READ MORE
By Daytime Confidential on April 13, 2009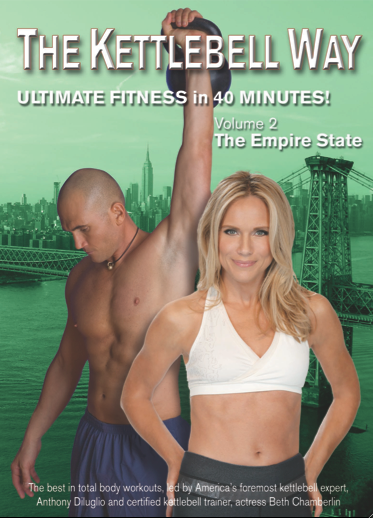 As fans of the 72-year-old Guiding Light reel from news that CBS has canceled daytime's grande dame, one of the serial's most popular heroines, Beth Chamberlin is doing the work of her career. As tortured heroine Beth Raines Spaulding, Chamberlin is turning in one gritty, emotive performance after another as the character she's played on and off since 1989 grieves for her late, younger lover Henry Cooper Bradshaw (John Driscoll), while dealing with the return of the love of her life, Phillip Spaulding (Grant Aleksander), whom the last time he was in town, kidnapped her children in a manic spree. On today's episode of the Daytime Confidential podcast, Chamberlin visits with Luke and Jamey, offering her heartfelt reaction to news of GL's cancellation. Does Chamberlin see a future for Guiding Light on the web, or on cable?
Chamberlin shares how the close-knit cast and crew of Guiding Light are handling being cancelled in the midst of a creative renaissance for the soap opera. She also reveals what it's been like having Aleksander, whom she calls one of her closest friends, back in Springfield, and discusses her real-life bond with actress Tina Sloan, who portrays her mother Lillian Raines on the show. Chamberlin also provides personal memories of three of the young women who have inhabited the role of Phillp and Beth's daughter Lizzie— Hayden Panettiere, Crystal Hunt and now Marcy Rylan, revealing her pride in the success each young woman found on and off the sudser. Did she ever think she'd see Panettiere on primetime hits like Ally McBeal or Heroes? Has she had a chance to see Hunt as Stacy on One Life to Live? What's her and Rylan's process for making Beth and Lizzie's mother/daughter connection come across so relatable? What about Beth's former stepdaughter Susan, is Chamberlin still in touch with Brittany Snow? What does she think about the young actress landing the lead role in the Gossip Girl spinoff Lily? She answers these questions and much more. The soap star also comments on the newest edition to the Spaulding family, breakout teen hunk Zack Conroy, who plays Phillip and Beth's youngest son James.
Then Chamberlin talks about her other passion, The Kettle Bell Way, the fitness regimen that finally helped the actress/wife/mother/author get the body she's always wanted, without having to stick to a strenuous diet or spend her life at a gym. This is a super-sized episode of the Daytime Confidential podcast Guiding Light fans won't want to miss.
Related: Beth Chamberlin Official Fan Club | The Kettle Bell Way
Help support and improve the Daytime Confidential podcast: Take a few minutes to fill out the two Daytime Confidential listener surveys: Listener Survey A l
Be sure to leave your comments on all the latest goings on in the world of soaps by calling the Daytime Confidential comment line by calling 917-677-9757.
Listen to Daytime Confidential by clicking on the Daytime Confidential Player at the bottom of this post or Download us for FREE via iTunes. Vote for us on Podcast Alley. Add us as a Friend on MySpace and Facebook.

READ MORE
By Jillian Bowe on April 10, 2009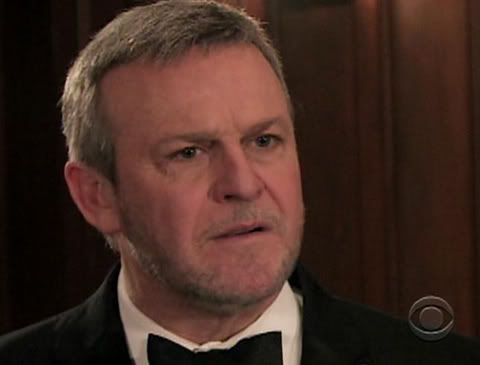 You have to love the things writers pen for soap characters to say. It never ceases to amaze me what they will come up with next that will have you laughing or just shaking your head.
The soap character who usually has the best zingers is Stephanie Forrester (Susan Flannery). Even though watching an episode of The Bold and the Beautiful can sometimes be like viewing chimps performing The Rocky Horror Picture Show, B&B's writers generally churn out killer lines for Big Steffy. This past week, however, it was Guiding Light's (Ron Raines) who recited the hottest line in soapdom.
Here's Alan's response to Beth (Beth Raines) when she told the Spaulding patriarch Rick (Michael O'Leary) should be at Phillip's (Grant Aleksander) dinner, because Rick was part of the family: READ MORE