Beth Ehlers
By Daytime Confidential on February 13, 2013
Former Guiding Light on screen supercouple Ricky Paull Goldin and Beth Ehlers reunited at the premier party for his new HGTV show Spontaneous Construction. The party also reunited Goldin and Ehlers with former All My Children co-stars Alicia Minshew and Susan Lucci.
A number of actors from both soaps turned out to support Goldin's new gig. See more photos of Guiding Light and All My Children stars after the jump! READ MORE
By Jamey Giddens on September 26, 2009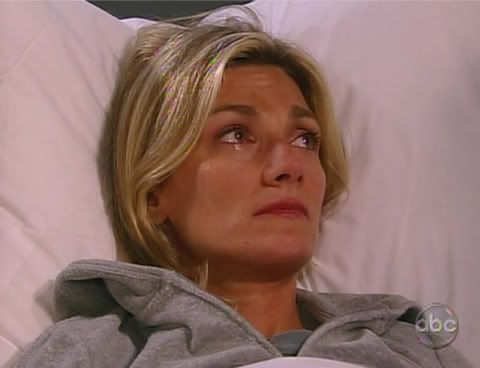 Well placed sources are saying
Beth Ehlers
(Taylor) won't still be a cast member at
All My Children
once the soap jumps coasts this Winter.
"Beth is out, but JR Martinez is staying," says one mole. "The show is going ahead with the Brot/Natalia pairing, so JR and Shannon [Kane] are both expected to be relocated." READ MORE
By Jillian Bowe on September 08, 2009
1. Will soaps come back in style like 80's clothing?
2. When will fans see "love in the afternoon" again?
3. Why won't Bob Guza and Co. beg Vanessa to give them one more chance?
4. What happened to the corporate raid with Jabot/Newman/Chancellor?
5. Doesn't it annoy you to see Meg Snyder being Oakdale's man eater? READ MORE
By Luke Kerr on June 29, 2009
In a followup to
Beth Ehlers
widely discussed
interview with
Stardish Radio
,
JR Martinez
will be appearing on the show tonight. Here is a preview.
Join JR Martinez, as we set the record straight about the supposed feud between Martinez & Beth Ehlers.
By Jamey Giddens on June 26, 2009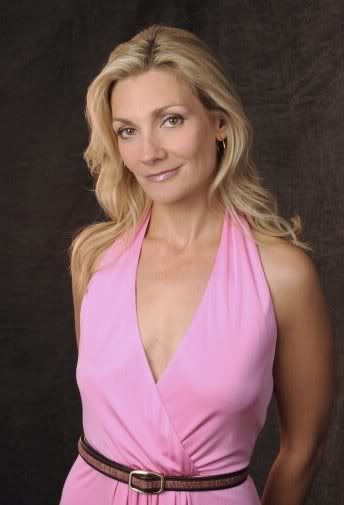 Beth Ehlers recently gave an
interview
to Stardish Radio that is setting the web on fire tonight!
We Love Soaps
'
Roger Newcomb
transcribed
this pull quote where Ehlers goes hard against
Chuck Pratt
(deserved) and
JR Martinez
(not deserved):
READ MORE
By J Bernard Jones on May 11, 2009
Regular Daytime Confidential readers and aficionados may have noticed that this lovely website has added daily recaps of most of the soaps on the air, in addition to Perkie's longtime (and often hilarious) observations about General Hospital. Conspicuously absent from the recaps — at least as of this writing — has been what might be considered the quintessential forerunner of the modern soap opera, All My Children.
Not too long ago, our fearless leader, Luke, asked if I would be able to write a daily recap of the show since I've been watching it; I regrettably informed him that because of a currently unpredictable schedule (hence, why there are long lags between my posts these days) I would be unable to do so. Instead, I suggested that I would divert my recent attentions from Guiding Light to AMC a bit more closely and blog about life in Pine Valley more regularly. Since then I've mightily tried to get a grip on the show, but unfortunately watching All My Children is not unlike walking on pine cones barefoot: it's not the worst feeling in the world, but it is still pretty painful. READ MORE