Betty White
By Luke Kerr on March 10, 2009
Did you know that
Betty White
(ex-Ann Douglas,
The Bold and the Beautiful
) is a Girl Scout? I didn't. Check out her hilarious stop by
The Late Late Show With Craig Ferguson
.
I really wish my DVR wasn't so jam-packed full of TV shows or I would record The Late Late Show. Craig Ferguson is hilarious and I like him better than his time slot competitors.
By Luke Kerr on August 12, 2008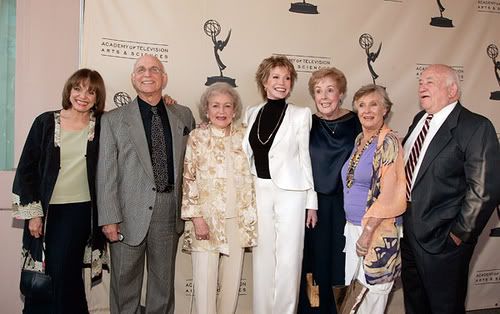 Betty White recently celebreated 60 years in show business with her former Mary Tyler Moore Show co-stars, among others. White, who portrays the mother of The Bold and the Beautiful's Stephanie Forrester, Ann Douglas is an entertainment icon and has legions of fans.
I thought it might be fun for fans to share their favorite moments from her long career. What are your favorite Betty White roles, characters, moments or appearances?

By Luke Kerr on May 12, 2008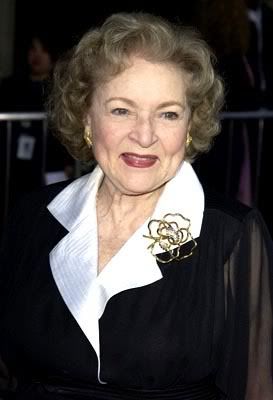 Did you enjoy Betty White on The Bold & Beautiful? Have you missed not seeing her as Stephanie and Pam's mother dishing out advice in her not so tender and oh so unintentionally creepy way?
If you're in need of a Betty White fix you'll want to check out CBS's remake of the reality show Million Dollar Password.
ET Online went behind the scenes at the new show to visit with Betty White, whose appearance on Million Dollar Password will make it her 30th time on a show that her husband Allen Ludden originally hosted years ago.
The new edition of Million Dollar Password which premier on June 1st will be hosted by daytime talk legend Regis Philbin. When asked about whether or not the new show brought back memories Betty White responded "How could it not bring back memories? And some of them even sting a little," continuing. "Because that was a long time ago, and there's somebody missing. Regis is wonderful, but there's somebody missing for me."