Bree Williamson
By Luke Kerr on November 16, 2009
New York soap, primetime and Broadway stars turned out for the Stockings with Care celebrity bartending event at the Stitch Bar & Lounge on November 11. The event, which helps raise money to buy holiday gifts for children whose families cannot afford to celebrate their holiday, brought together stars from All My Children, As the World Turns, One Life to Live and former Guiding Light stars.
See photos of Adam Mayfield, Austin Peck, BethAnn Bonner, Brandon Buddy, Bree Williamson, Brett Claywell, Brian Kerwin, Brittany Allen, Daniel Kennedy, Daphnee Duplaix, David Fumero, Grant Bowler, Jason Tam, Jesse L. Martin, Mandy Bruno, Malcolm Jamal Warner, Mark Lawson, Melissa Claire Egan, Melissa Fumero, Meredith Hagner, Michael Urie, Murray Bartlett, Robert Bogue, Stephanie Gatschet, Terrell Tilford, Terri Colombino, Trent Dawson, Vanessa Williams and more after the jump. READ MORE
By Melodie on November 10, 2009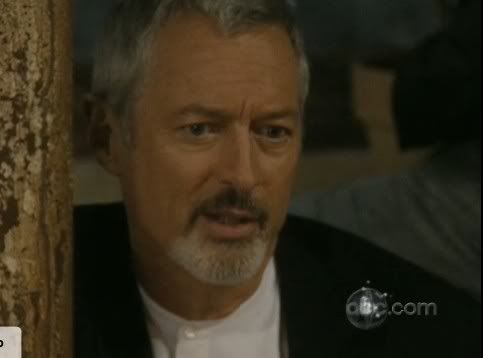 Mitch Laurence (
Roscoe Born
) is back and already causing major trouble. Will Jessica (
Bree Williamson
), Natalie (
Melissa Archer
), and Jared (
John Brotherton
) survive Mitch's wrath?
READ MORE
By Luke Kerr on November 06, 2009
Current and former
One Life to Live
stars spoofed the genre will all know and love this past Nov. 1 in
"Queen Bea": A Soapsical,
at the Laurie Beecham Theare in New York .
Bree Williamson
,
Mark Lawson
,
BethAnn Bonner
and
Chris Stack
starred in the musical comedy about a down and out soap diva.
Renee Elise Goldsberry,
Melissa Archer
,
John Brotherton
and
Jason Tam
were also in attendance.
See more photos of your favorite current and former One Life to Live stars at "Queen Bea": A Soapsical after the jump. READ MORE
By Luke Kerr on August 31, 2009
The
36th Annual Daytime Emmy Awards
featured several ladies in lavender.
All My Children's
Outstanding Lead Actress nominee
Debbi Morgan
and
One Life to Live's
Outstanding Supporting Actress nominee
Bree Williamson
both wore shades of purple on the red carpet.
The Young and the Restless'
Melody Thomas Scott
,
Days of Our Lives'
Arienne Zucker
and
One Life to Live's
Kassie DePaiva
also looked pretty in purple. Who do you think looked the best? View the evenings other lovely ladies in lavender
HERE
.
READ MORE
By J Bernard Jones on August 31, 2009
As of this writing,
The 36th Annual Daytime Emmy Awards
concluded a few hours ago on The CW and I am awash in mixed emotions after live Twittering the event. I wanted to put down these feelings while they are still fresh but I promise to keep these ruminations brief.
First, let me offer congratulations to Daytime Confidential's Jamey Giddens, along with TVGuide.ca's Nelson Branco and Soap Opera Digest editor Stephanie Sloane in their debut as commentators during the awards pre-show. Though one could detect a teeny bit of the jitters at various times, they were a class act all the way. I also must give praise to DC's Melodie Aikels, who did a bang up job offering live blog commentary during the pre-show & ceremony. READ MORE
By Luke Kerr on August 04, 2009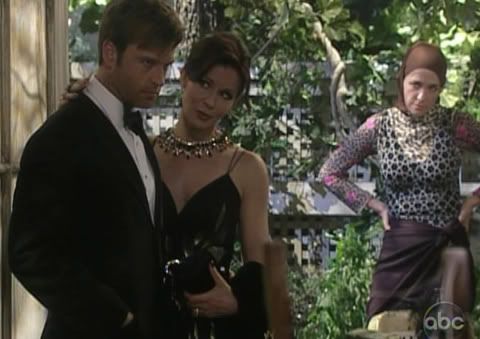 The best argument the soap opera genre can make in favor of its own survival airs at 2pm EST on ABC/ 9pm EST on SOAPnet. Its name is One Life to Live.
OLTL's fictional town of Llanview, PA. is a town rich in history, overflowing with talent, boisterous in personality and uninhibited by an addiction to one or two characters.
Monday's nod to Grey Gardens–acted out by the fantastic foursome of Robin Strasser, Kassie DePaiva, Trevor St. John and Florencia Lozano–and the seamlessness with which it was woven into the double wedding ceremony of Viki to Charlie and Nora to Clint is one of many examples of why OLTL has surpassed The Young and the Restless as the genre's most well-written soap opera. READ MORE