Caitlin Van Zandt
By Daytime Confidential on July 16, 2012
Former As the World Turns co-stars Colleen Zenk and Ellen Dolan and ex-Guiding Light onscreen mother and daughter Orlagh Cassidy and Caitlin Van Zandt (pictured above) were among the soap stars who joined the celebration of Empire's fourth season premiere.
Tina Sloan, Bonnie Dennison, Lauren B. Martin and Barbara Rodell were also on hand. Empire's new season premieres July 17. Visit EmpireTheSeries.com for more scoop on what to expect. See more photos from premiere after the jump!
By Jillian Bowe on August 09, 2011
The man who arguably put the final nail in Pine Valley's coffin, former
All My Children
head writer
Chuck Pratt
was at the TCA's to promote his ABC Family soap
The Lying Game
.
Fancast's
Sara Bibe
l reported on Pratt's thoughts about AMC getting the axe:
There's always a little bit of love for every daytime show. There have been others that have gone down that I haven't worked on. You feel for the actors and certainly the writers and producers. But also I've worked on plenty of primetime shows that have done 13 episodes [and gotten canceled]. They've had 28, 30 years. I look back and go, 'That was a good run.
Um, does Pratt even realize AMC has been on the air for 41 years? Did he even know how long it had been on when his pal Brian Frons hired him to wreck the show? Anyway, primetime is a different animal. People go into watching a primetime series knowing it has a limited life span. READ MORE
By J Bernard Jones on September 15, 2009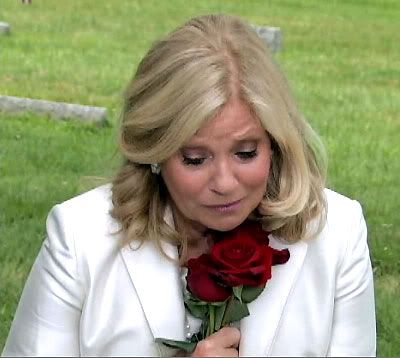 The first in a highly personal, non-objective series highlighting various aspects of the last episodes of Guiding Light, which will end its 72 year run on September 18th.
These final weeks of Guiding Light have been pure torture to watch. I don't mean "the new production model" (a phrase I never hope to hear again in my lifetime) or Bonnie Dennison's (Daisy) futile attempts to remember her lines. No, what has been extraordinarily difficult for me as a viewer — who vividly remembers when Roger (Michael Zaslow) kidnapped Holly (Maureen Garrett) in the Caribbean and Ed (then Mart Hulswit) threw him off a cliff — is watching the series' stories come to their inevitable conclusions. READ MORE
By Luke Kerr on July 20, 2009
By Jamey Giddens on April 22, 2009
TV Guide Canada
's
Nelson Branco
has released his list of
Soap's Worst Actors
. No surprise,
The Bold and the Beautiful—
or
Passions 2009
as I like to call it— leads the pack with three folicle strutters making the cut.
By Jamey Giddens on February 14, 2009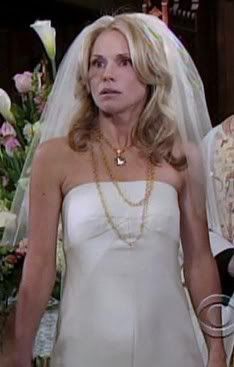 I owe
Beth Chamberlin
an apology. A few weeks back in my
Top 10 Last Ditch Stunts to Save Guiding Light post,
I recommended the show toss the actress in favor of bringing back Beth Raines' originator
Judi Evans
. While I never saw Evans in the role, I heard from my aunts and mother who watched the show during the heyday of The Four Musketeers, that Evans was even more fantastic as Beth than she was as
Days of Our Lives'
Adrienne or
Another World
's Paulina, two of my favorite soap heroines, so for me it seemed like a no brainer to bring back Evans with the show in such a precarious state. Then this past week happened.
READ MORE