Carolyn Hennesy
By Regan Cellura on May 19, 2009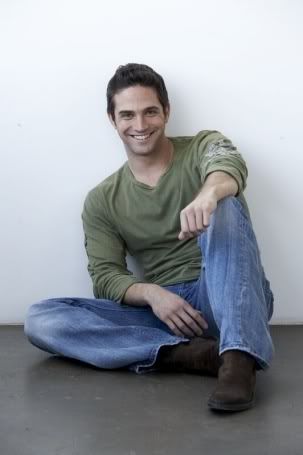 Here's the Scoop! 05.19.09

Who's doing who? There's Jolivia coming and plenty of PC weighs in with their opinions on that pairing. RUMORS have Maxie doing the deed with one of the young men, Lulu MAY be getting a little action as well but it seems to be a Cougar theme going on and no I don't mean Carolyn Hennesy's ABC pilot. RUMORS have the Mayor's wife aka Martha Byrne also getting a little action when she hits Port Chuck. Who's the younger man? Well it SEEMS the first lady of PC is chumming it up with Ethan when she drops by the Haunted Star and they MAY just be the next hookup. Too many SCOOPS getting jumbled together? Possibly. It happens from time to time. Is it Rebecca that Ethan has his eye on? Is Maxie going after Matt or Johnny? READ MORE
By Jamey Giddens on May 16, 2009
I caught up with
General Hospital
funny lady
Carolyn Hennesy
(Diane) to congratulate her on
Cougar Town
, the
Courtney Cox
laffer she has a recurring role in, being
picked up
by ABC for Fall 2009. To say the talented actress and author (
Pandora Gets Lazy
, the latest in her YA series about the mythological heroine, is on sale now!) is excited would be an understatement the likes of saying Diane Miller sorta likes shoes. But don't worry GH fans, Hennesy plans to pull double duty.
"I am beyond excited about this series and, while I don't ever want "Diane Miller" to become a ghost in Port Charles —literallly or figuratively—I see nothing but good times on ABC primetime," says Miller."From the first table read, I was of the opinion that there were very few ways for this project to fail. Even though my character is recurring, I am hoping the powers that be decide that "Barbara" is a weekly must see."

Cougar Town will definitely find a space on my DVR this fall!
By Jamey Giddens on May 16, 2009
The Academy may not have recognized her with a much-deserved Daytime Emmy nomination, but primetime television has.
Cougar Town
, the
Courtney Cox
vehicle that boasts a recurring role for
General Hospital
's resident fresh of breath acting
Carolyn Hennesy
, has been
picked up
as a series by ABC.
By Regan Cellura on May 15, 2009
Here's the Scoop! 05.15.09
Has all the Emmy drama died down? Congrats to the GH stars who were nominated. Now onto the SCOOP!

Michael's awake… no memory of what happened to him and a little peeved his parents weren't there. Edward and Monica tell Sonny they're not going to let him hurt Michael again. Who jumps to Sonny's defense? Who's been his biggest cheerleader lately despite not wanting her own son around him? Olivia. She tells the Q's to back off. But Edward wants his great grandson in the family fold and Michael MAY be toying with the old man. He's also not going to be very nice to his mother as we've been dishing and it LOOKS like Michael dishes to Lulu just how mad he is at him momma.
More Lulu… She's with Michael and there's also this Ethan mess. Tracy, for whatever reason, admits to her step-daughter that she did mess with the test but did she see the real results or just fix them to make sure Luke isn't the father? But why dish to Lulu? To keep her from committing maybe incest? Lulu is also battling her brother over their maybe half-brother. READ MORE
By Regan Cellura on March 25, 2009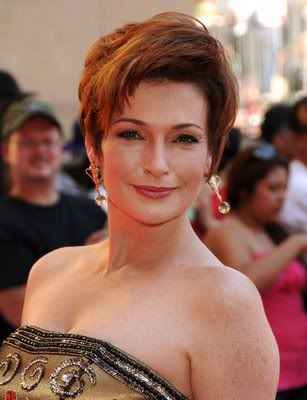 As previously reported,
General Hospital
's
Carolyn Hennesy
has signed on to ABC's pilot
Cougartown
and this week she gave readers at
E!Online
a peek at her character.
Carolyn Hennesy of General Hospital has joined the cast of Courteney Cox and Bill Lawrence's new show Cougartown. Carolyn tells us, "I work in the same real estate office that [Courteney] does. I'm very ladylike and conservative, and then at night it's literally like Jekyll and Hyde. The claws come out, and the men have to go into hiding—the young men are all very afraid."
Cougartown stars Friends alum Courteney Cox-Arquette.
RELATED: Carolyn Hennesy Joins Cougartown!
By Regan Cellura on March 11, 2009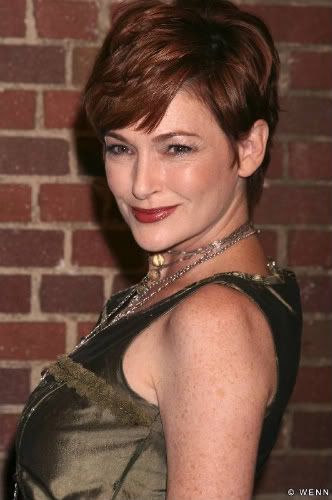 Do you Twitter? I just signed up and what do I find? Some
General Hospital
news! According to
Kristin from EOnline!
,
General
Hospital
's
Carolyn Hennesy
(Diane Miller) has landed herself a pilot on ABC. Hennesy will be opposite
Courteney Cox Arquette
in
Cougartown
.