Chris Engen
By Jillian Bowe on June 08, 2009

Well look who's out of the Y&R storage room!
By Luke Kerr on June 05, 2009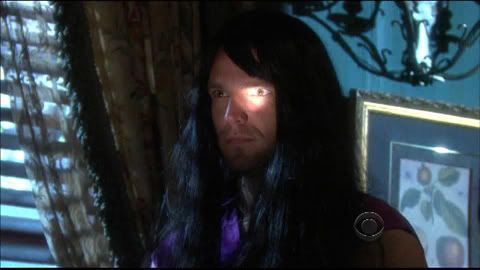 Ok, this may be the creepiest
The Young and the Restless
screencap I've done over the past two years. When Ashley's mental image of Sabrina morphed into the real-life image of Adam (
Chris Engen
) dressed as Sabrina, wearing a black wig and sporting a 10 pm shadow chills went up and down my spine. The timing of thunder and lightening as Ashley realized it was Adam and not Sabrina was soaptastic. This storyline just keeps getting better and better. What did you think of today's creepy scene? More pictures after the jump.
READ MORE
By Jillian Bowe on June 01, 2009

Yes sir, let the chaos begin!
By Luke Kerr on May 28, 2009
Adam Newman (
Chris Engen
) is one slick operator. On today's episode he snuck out of the Newman ranch to deliver Ashley a "get well" present in the hospital. Find out if he gets caught in the preview clip above and check out pictures from today's episode of
The Young and the Restless
after the jump.
READ MORE
By Jamey Giddens on May 27, 2009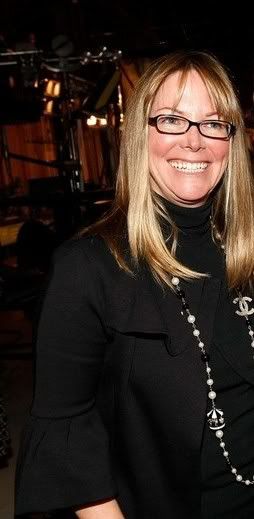 Young and Restless
showrunner
Maria Arena Bell
spoke to
TV Guide Canada
's
Nelson Branco
about Y&R's Emmy snub, what it takes to run the best show on daytime and of course
Chris Engen
's exit.
TVG: You're a pro. All right — I have to ask about Chris Engen quitting as Adam Newman this past week. Do you want to comment?

MAB: It was Chris' personal decision to leave the show. We're sorry he did. But we're really excited about the actor we hired to replace him. Michael Muhney is an incredibly strong actor with fantastic prime-time TV credits. He's also theatre-trained, so he's well equipped. Michael is stepping into an amazing role. I have to tell you that Adam Newman is by far the most interesting and fascinating character I have on the canvas right now. While I won't comment on Chris' decision, I will admit I was saddened that we had to recast because Engen was really [gelling] in the role. However, I have no doubt that Michael will make Adam his own.
By Jillian Bowe on May 26, 2009
Former
The Young and the Restless
star
Chris Engen
(ex-Adam), has released a statement on his
My Space profile
regarding his depature of the show. Engen writes,
Good Day. This is the first time in my life that I address an audience so vast and varied. There are a number of heated topics that have become entwined with my recent decision to quit my job, and I feel there are a number of truths that deserve to be stated, a number of untruths that deserve to be rectified, and a few of my own ideas that, by way of circumstance, I am compelled to inject into the debate. This is the only statement I intend to make regarding this subject. I would like first to apologize, as I feel I owe a great many of you at least that. I know that a choice like this appears weak and impulsive. Honestly, it was the last thing I ever thought I'd do - the absolute LAST thing I ever wanted. READ MORE